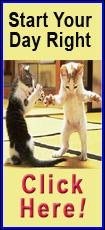 IBM revealed the rosy forecast Tuesday as it reported profit for the fourth quarter of 2008 that also sailed past analyst estimates, while sales fell short.
IBM's net income for the period was $4.4 billion, or $3.28 per share. That amounted to a 12 percent profit increase from $3.95 billion, or $2.80 per share, in the same period a year earlier.
Analysts were expecting IBM to earn $3.03 per share this time.
IBM shares jumped 4 percent in extended trading.
"To be honest, I didn't believe they could show something like this -- I think the results they posted were stellar," said Peter Misek, an analyst with Canaccord Adams. "They just executed really well -- really, really, really well."
Analysts had been expecting IBM to be hurt worse by its heavy dose of sales to big banks and other customers devastated by the economic downturn. Instead, IBM's results show that while the company has seen some sales vaporize, it is still able to wring out better profits because of aggressive cost-cutting and by focusing only on the most profitable deals.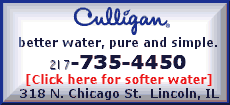 One key measure of profitability -- IBM's gross profit margin -- expanded to 47.9 percent of revenue, three percentage points better than the year-ago period. IBM credits its services business with leading the gain.
The higher profits came even as IBM's revenue fell 6 percent to $27 billion, short of the $28.1 billion analysts were expecting. IBM said revenue would have decreased only 1 percent were it not for currency fluctuations, but sales were down in all major geographic areas.
Revenue in services, IBM's largest business segment, dropped 4 percent, but IBM was able to ink $17.2 billion in new services contracts. That was a healthy showing that demonstrates companies are still forking out for outsourcing and other technical support contracts, which are often viewed as money-savers in the long run.
Hardware revenue fell 18 percent. Mainframe revenue fell 6 percent, and sales of lower-end servers based on industry-standard processors fell 32 percent.
Weakness in hardware sales was expected, since companies don't buy as much new machinery when times get tough. But even struggling businesses generally keep ponying up for the services contracts they have locked into, since many of those arrangements are for vital parts of the business, like managing their billing or maintaining the databases.