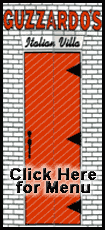 Indianapolis-based Lilly says it lost $3.63 billion, or $3.31 per share in the quarter. That compares with earnings of $854.4 million, or 78 cents per share a year ago. Lilly says sales edged up to $5.21 billion from $5.19 billion, below analyst estimates.
Excluding one-time items, Lilly earned $1.07 per share. Analysts expected $1.05 per share on $5.42 billion in revenue.
The results include a $4.73 billion charge for the ImClone purchase.
Sales of the anti-psychotic Zyprexa fell 10 percent to $1.15 billion due to decreased wholesale buying.
Lilly stands by its expectations for earnings of $4 to $4.25 per share for 2009.