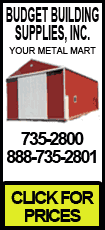 "From the second half of September last year, there has been a sudden deterioration in the economy, and with the effects of foreign exchange it has had severe consequences on our business," Chief Financial Officer Nobuyuki Oneda said.
Sony Corp. said its net profit shriveled to 10.4 billion yen ($115.6 million) in the third quarter from 200.2 billion yen a year earlier. Revenue fell 25 percent to 2.15 trillion yen from 2.86 trillion yen.
The quarter includes the year's peak shopping season and is usually a big one for its core electronics division, which generates over half of its total revenues with well-known products like Bravia TVs, Cyber-shot digital cameras and Vaio computers.
But sales of such products fell nearly across the board as consumers held back, and Sony's electronics division posted an operating loss of 15.9 billion yen, versus a 200.6 billion yen profit a year earlier.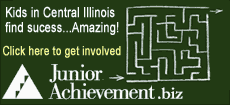 The company has repeatedly warned of its troubled finances over the past few weeks, and the dismal numbers were in line with analysts' forecasts. But many said the weakness in electronics was a troubling sign, as the division has long been a source of steady profits, even as other areas struggled.
David Gibson, an analyst at Macquarie in Tokyo, pointed to a buildup in Sony's inventories as it failed to move its products.
"TVs really dragged them down during the period," he said.
The poor showing in electronics caused Sony's operating profit, which is generally seen as the best indication of a company's pure business performance but excludes taxes and other items, to fall to a 18 billion yen loss during the quarter.
Sony generates nearly 80 percent of its sales abroad, making it vulnerable to a strong yen, which cuts into its profits from overseas. The dollar has hovered near 90 yen in recent months after rising as high as 117 yen last year. So far this fiscal year foreign exchange movements have taken about 216 billion yen from Sony's operating income, the company said.