While paper ING Grant applications for the 2008-09 academic year are available and will continue to be processed, the interactive version can be filled out from any Internet portal worldwide, allowing Illinois National Guard members serving overseas the ability to apply for the grant quickly and easily.

"In a world where technology allows us to communicate globally and instantly, our citizen soldiers deserve nothing less from the state of Illinois," said Andrew Davis, executive director of the Illinois Student Assistance Commission. "Now any Guard member with an Internet connection has the ability to apply for the ING grant electronically with the click of a mouse."

Additional benefits to the online application include:

-- Applicants have easy access to program details in College Zone that will help them complete the application accurately (e.g., participating school lists, eligibility requirements, etc.).

Automatic edits that ensure completion

-- When the applicant is ready to submit the application, automatic edits are performed to make sure all required fields have been completed with valid responses. If errors are identified, the applicant is prompted to correct them before the application can be submitted.

Faster delivery time

-- The application can be accessed by the applicant, completed, submitted and received at ISAC all on the same day (rather than being downloaded, printed, manually completed by the applicant and then sent via the mail).

Immediate application confirmation receipt

-- Once an electronic application has been successfully submitted, a PDF version of the completed application will display on-screen and may be printed or saved as an electronic file for the applicant's records. This PDF document will also be sent to the applicant if an e-mail address is provided on the application.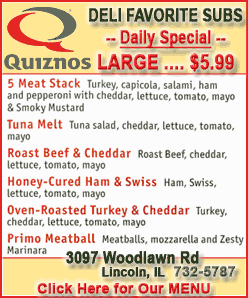 Application receipt deadlines for the remainder of the 2008-09 academic year are March 1 for both spring and summer terms and June 15 for the summer term only.
The application for 2009-10 academic year benefits will be available at the College Zone online site in mid-May.
The Illinois Student Assistance Commission provides students of all ages and backgrounds with the resources and support to obtain financial aid for higher education.
A state agency, ISAC has paved the path to postsecondary education with innovative programs for more than 50 years. Last year alone, ISAC continued its mission to make college affordable for Illinois students by issuing 185,000 grants and scholarships totaling more than $448 million.
The commission coordinates educational funding with student loans, as a loan guarantor and via numerous public programs, such as the successful Monetary Award Program, the Illinois Veteran Grant and College Illinois, the commission's groundbreaking 529 prepaid college tuition program.
Students and families have free access to a wealth of financial aid and college planning information at ISAC's family of online sites, available at www.knowhow2goIllinois.org.
[Text from Illinois Student Assistance Commission file received from the Illinois Office of Communication and Information]