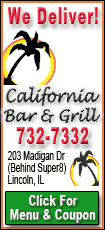 Tagged as "37 Miles of Smiles," this weekend's event will feature garage sales in Atlanta, Lawndale, Lincoln, Broadwell and Elkhart, along with sidewalk sales, a special Railsplitter car show on Lincoln's square, several food booths and many other activities.

According to Geoff Ladd, director of the Abraham Lincoln Tourism Bureau of Logan County and the Route 66 Heritage Foundation of Logan County, this could very well be the biggest and best event yet.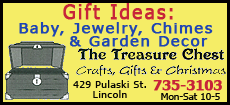 Ladd is hoping that Logan County will see more visitors from outside the area than ever before; "We've been able to perfect the marketing aspect of things, so I really think that this year more than ever there will be a lot of visitors to the community," he said.
Ladd said that in the past they have encouraged folks who lived along Route 66 to do yard sales at their homes. This year they have encouraged citywide events and have participants in Lincoln as well as other towns along the route.
He added that another important feature for this year is sidewalk sales. He said that many of the downtown businesses in Lincoln will be participating as well as businesses in Elkhart.
After last year's event, flea market vendors participated in a survey about the Miles of Smiles. Ladd explained that the survey showed that the vendors wanted fewer locations and a higher concentration of participants.
To that end, all flea market vendors this year will be located at either the McDonald's parking lot on Lincoln Parkway or the Postville Courthouse Park on Fifth Street.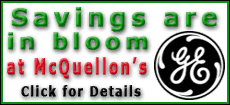 Ladd said that there are a lot of vendors, and both sites will be jam-packed with their offerings.
According to the Route 66 Garage Sale map and booklet, there are five sales in Atlanta.
While in Atlanta, visitors can also visit the new Palms Grill Café and Museum, the J.H. Hawes Grain Elevator and Museum (Saturday only), the Lincoln interpretation site, the Route 66 Park and tourism site, and get a picture with the Paul Bunyan statue in downtown Atlanta.
On Saturday between 3:30 and 9 p.m. there will be a special event at the Atlanta Fire Station. The Betterment Fest will offer walleye dinners, and live music will be provided by the Cattle Bandits Band.
Leaving Atlanta and moving south, the next town to offer sales will be Lawndale, currently with two advertised.
Lincoln will offer townwide sales, with currently more than 30 addresses advertised. In the downtown area, merchants will have sidewalk sales.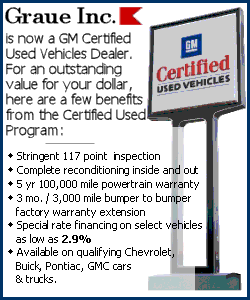 Another special event going on Saturday will be a garage sale, car wash, and pork or rib-eye sandwich fundraiser for Boy Scout Troop 102, to be held at the First United Methodist Church. Food will be available between 10 a.m. and 4 p.m.
While in Lincoln, visitors can tour the Postville Courthouse, drop in at the museum on the Lincoln College campus, visit the Heritage In Flight Museum at the airport and get a picture taken at the "World's Largest Covered Wagon."
Following Route 66 south through the county, the next stop is Broadwell, where currently one sale is listed in the guide booklet published by the Route 66 Heritage Foundation of Logan County.
While in Broadwell, travelers can visit 101 W. Oak and view the Pig Hip marker, which tells the story of the Route 66-era Pig Hip Restaurant.
The final stop along the route will be in Elkhart, where there are two garage sales listed, as well as sidewalk sales at several of the downtown businesses.
While in Elkhart, a visit to the Elkhart Cemetery will allow visitors to see the John P. Gillett Memorial Arch, as well as the final resting places of Gov. Oglesby, Capt. Bogardus and John D. Gillett.
The 22-page guide to this weekend's event is available online. Visitors can access the PDF file through http://www.route66garagesale.com/ and download GPS coordinates so that they won't miss a single stop!
Sale guides will also be available at the McDonald's in Lincoln, the Palms Grill and Country Aire restaurants in Atlanta, Horsefeathers in Elkhart, or by stopping by the Information Station at the corner of Fifth and Lincoln Parkway in Lincoln.
[By NILA SMITH]