Historic Palms Grill Café has ribbon-cut
Route 66 iconic business reopens

Send a link to a friend
[May 06, 2009] ATLANTA -- In 2003, the Atlanta Library and Museum found itself faced with a serious overcrowding problem in its circa 1908 building. The Atlanta Museum, located in the basement of the building, had run out of room to store and display its artifacts, and the library desperately needed more space for books, computers and more.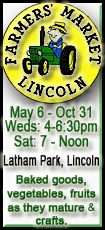 At approximately the same time, the Hawkins family of Atlanta gave the library and museum the Downey Building, a two-story brick, commercial structure built in 1867 and located across the street.
The library and museum now had a potential solution to its space problems, but the question quickly became, "How can money be raised to restore the Downey Building?" -- as it was in great need of repair.
The library and museum decided to raise funds for this project by leveraging the fact that the Palms Grill Café, which was located in the Downey Building from 1934 through the late 1960s, was a popular spot on historic Route 66. A fundraising campaign was put into high gear, following this process:
Work was completed in February 2004 to place the Downey Building on the National Register of Historic Places.

Grants were applied for and received from the National Parks Service's Route 66 Corridor Preservation Program, the Illinois Bureau of Tourism, the Landmarks Preservation Council and the Illinois Prairie Community Foundation.

A major fundraising campaign was conducted in the Atlanta community, with special focus on the Atlanta High School Alumni Association.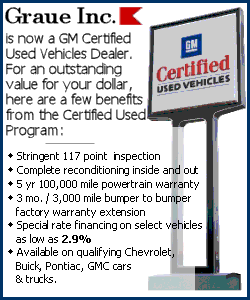 Over $375,000 was raised in grants and donations, which -- combined with a construction loan taken out by the Atlanta Library and Museum -- allowed restoration work to begin in 2006.
Following three years of restoration work, the Atlanta Museum was moved out of the basement of the Atlanta Library and Museum building into its new home in half of the Downey Building, and the Palms Grill Café -- of which nothing remained from the original, circa 1934 café -- was re-created in the other half of the building.
The Palms Grill Café opened to the public again on April 28. The Atlanta Museum reopened in its new home on May 4.
[From text supplied by Bill Thomas]