Firsthand stories of Illinois ag history available online
Audio-Video Barn features 300 hours of interviews

Send a link to a friend
[November 04, 2009] SPRINGFIELD -- Anyone with a computer can now see and hear the history of Illinois agriculture told by the people who lived it. During a news conference on Tuesday, the Illinois State Museum launched the Audio-Video Barn, at http://avbarn.museum.state.il.us/, featuring 300 hours of interviews with more than 130 people involved with agriculture in Illinois over the past 129 years.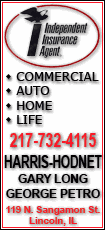 The Web site is the culmination of a two-year "Oral History of Illinois Agriculture" project, led by the Illinois State Museum and Abraham Lincoln Presidential Library and Museum.

The interviews tell the story of Illinois agriculture from the people who know it best -- grain farmers, beekeepers, elk ranchers, 4-H kids, college professors, broadcasters and pumpkin growers, among others, from every corner of the state.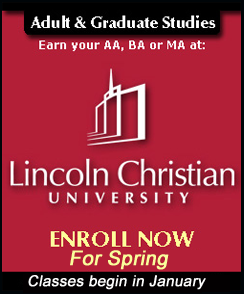 A unique feature of the Web site is the ability to search the audio and video clips based on topic, name, date or geographic location. The Web site also features educational resources for students and teachers, including instructional videos on how to do oral-history interviews and lesson plans based on agricultural themes.
"The Audio-Video Barn Web site is rich with fascinating stories about Illinois agriculture," said Robert Warren, project director and curator of anthropology at the Illinois State Museum. "Visitors can search the Web site and find the answers to many interesting questions, such as: 'What was it like to farm with horses 100 years ago? How has agriculture changed since then? How are farmers coping with challenges to the family farm?'"
The Web site is supported by a $564,651 National Leadership Grant to the Illinois State Museum Society from the federal Institute of Museum and Library Services.
The project recorded more than 70 new interviews throughout the state, many using digital video cameras. Some are "walk-and-talk" interviews on location in the field, dairy barn or orchard. The Web site also includes 60 interviews from old audiotapes archived in libraries at the University of Illinois at Springfield and Northern Illinois University. The oldest recalls memories from the 1880s.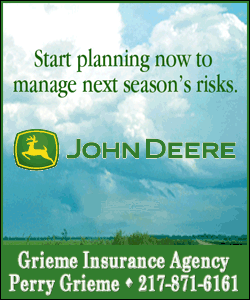 The Randforce Associates LLC, University at Buffalo, State University of New York provided expertise in computer indexing to make all of the stories accessible in a searchable format.
"This collection will be a fantastic resource to anyone who wants to know more about the role agriculture has played in Illinois' history and continues to play today," said Mark DePue, director of oral history for the Abraham Lincoln Presidential Library and Museum. "There's something in this collection for everyone, be it a high school student, academic scholar, journalist or curious patron."
"This Audio-Video Barn is a compilation of our state's rich agricultural history," said Illinois Department of Agriculture Director Tom Jennings. "This resource will especially benefit our future ag leaders, as they can now hear and see firsthand accounts from generations past and build upon that knowledge to maintain Illinois' status as one of the strongest agrarian states in the nation."
[Text from Illinois Department of Natural Resources file]