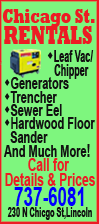 After hundreds of students made a trip to Springfield on Oct. 16 to lobby for the appropriate funding for this grant, Gov. Pat Quinn signed a piece of legislation that guarantees the funding of the MAP grant. So for now the problem is fixed through next semester, but the future beyond that is still uncertain.

MAP grants are based on financial need and don't need to be repaid. These grants are provided by the Illinois Student Assistance Commission to Illinois students who attend approved Illinois colleges, are enrolled in at least three credit hours and are eligible according to their FASFA, the Free Application for Federal Student Aid. These grants apply to in-district tuition and mandatory fees only and don't include class or lab fees.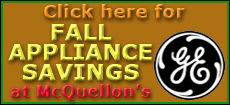 This grant is very important to college students statewide; more than 137,000 received MAP grants. Nearly 75 percent of those who drop out of college for financial reasons never return to college.
So how would losing the MAP grants affect Lincoln College? On the Lincoln campus, 385 students were awarded MAP grants, with an average of $4,842 per student; and on the Normal campus, 252 students received MAP grants, with an average award of $3,642 per student.
Since the state shut off funding for MAP before the Lincoln College recruiting cycle was complete, 119 Lincoln College students who were eligible for MAP were unable to receive funding. Had these 119 students received MAP grants, the percentage of Lincoln College students receiving MAP funds would have risen from 50 percent to 60 percent.
If MAP funding is lost, the estimated cost for Lincoln College is $1.6 million, or 12 percent of the educational and general operating budget. This also means that about 25 percent of Lincoln College students will drop out of this school and "sector shift," which means they will go to a public institute rather than a private one, or they will drop out altogether.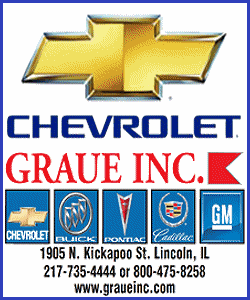 The need for the MAP grants is beyond question, not only for the students, but for the colleges and universities as well.
"The loss of the MAP grant would be devastating to Lincoln College and its students," said LC President John Hutchinson.
Most professional jobs require a bachelor's degree. If our young people aren't acquiring these college degrees and go into the work force with no more than a high school diploma, the Illinois economy will suffer greatly. MAP recipients include not only "traditional-age" college students, but young adults and older workers who have lost their jobs and are trying to learn new skills.
Educating the youth is an investment in the future, but not everyone can afford to go to college without some kind of financial aid. That is why the Illinois MAP grants are so important to so many Illinois students, whether they are traditional or nontraditional students. Hopefully, MAP grants will continue beyond next semester, not only at Lincoln College, but at higher learning institutions across the country.
[By JOLI BOERMA and JESSICA SPIWAK, Lincoln College students]