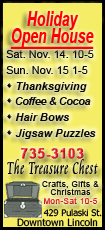 The Lincoln Academy's Student Laureate Awards are presented for excellence in curricular and extracurricular activities to seniors from each of the four-year, degree-granting colleges and universities in Illinois. At the convocation, each student will receive a medallion, along with an honorarium check and certificate of achievement. This event will mark the 35th year that students have been honored by the Lincoln Academy.

"These students have exhibited a personal commitment to excel as seen by their remarkable academic accomplishments," said John B. Simon, chancellor of the Lincoln Academy. He added: "They serve as role models to other Illinois students. With hardworking and dedicated young leaders such as these, Illinois and the rest of the nation can look forward to a bright future."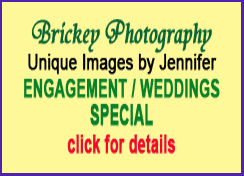 Judge Richard Mills of the United States District Court for the Central District of Illinois will deliver the keynote address. The invocation will be delivered by academy trustee Rev. Ruben I. Cruz, and the benediction will be given by Dr. Samuel Goldman, chancellor of Southern Illinois University Carbondale. The Sangamon Woodwind Consort will provide music, and a luncheon at the governor's mansion will follow the convocation.
The Lincoln Academy, unique among the 50 states, was established 45 years ago to honor Illinois' most distinguished citizens with the state's highest award, the Order of Lincoln. The 2010 Order of Lincoln Convocation will be April 17, 2010, in Chicago.
___
Student laureates
(School, student, hometown)
Augustana College -- Max C. Peterson, Mundelein

Aurora University -- Jessica J. Wernli, Sterling

Benedictine University -- Maria Jauch, Palatine

Blackburn College -- Brett Allen, Staunton

Bradley University -- Marcus J. Belin, Chicago

Chicago State University -- Quiana M. Hardy, Richton Park

Concordia University -- Amanda J. Finke, League City, Texas

DePaul University -- Francisco Valencia, Chicago

Dominican University -- Cicely Bonilla, Chicago

Eastern Illinois University -- William M. Wolf, Erie

Elmhurst College -- Robert J. Strzemp, Oak Park

Eureka College -- Elizabeth C. Hoff, Hendrum, Minn.

Governors State University -- Adam A. Taylor, Matteson

Greenville College -- Stephen M. Groves, Greenville

Illinois College -- Lydia M. Martin, York Springs, Pa.

Illinois Institute of Technology -- Daniel J. Votipka, Nashville, N.C.

Illinois State University -- Douglas M. Johnson, Gibson City

Illinois Wesleyan University -- Emily C. Vock, Bloomington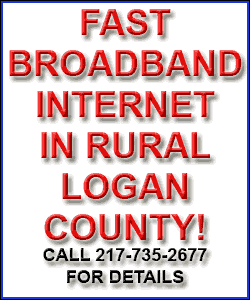 Knox College -- Sarah T. Kurian, Elburn

Lake Forest College -- Jaime Perez, Highland Park

Lewis University -- Ashley D. Jones, Naperville

Lincoln College -- Mubeen A. Khan, Wheeling

Loyola University -- Antonio Giron, Chicago

MacMurray College -- Melissa J. Naberhaus, Warrenville

McKendree College -- Margaret L. Rahmoeller, Webster Groves, Mo.

Millikin University -- Amanda L. McMillion, Oswego

Monmouth College -- John A. Kaiser, Hanover Park

North Central College -- Stephanie R. Ryding, Naperville

Northeastern Illinois University -- Sunil Mahadeshwar, Chicago

Northern Illinois University -- Shay M. Galto, Wheaton

North Park University -- Lukas E. Dahlstrom, Etna, N.H.

Olivet Nazarene University -- Jasper P. Taylor, Flossmoor

Principia College -- Chelsea B. Kendrick, Bethesda, Md.

Quincy University -- Kari D. Miller, Camp Point

Rockford College -- Alix A. Sauld, Ripon, Wis.

Roosevelt University -- Mallory A. Umar, Chicago

St. Xavier University -- Sarah A. Rakauskas, Chicago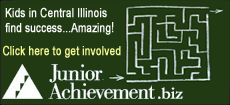 Southern Illinois University Carbondale -- Toni D. Whitfield, Johnston City

Southern Illinois University Edwardsville -- Stephen J. Garland, Pontoon Beach

Trinity Christian University -- Jonathan E. VanderWoude, Cutler Bay, Fla.

Trinity International University -- Stephanie K. McDearmon, Morrison

University of Chicago -- Anya Thetford, Chicago

University of Illinois Chicago -- Esther A. Ogedengbe, Bolingbrook

University of Illinois Springfield -- Priyanka N. Deo, Chicago

University of Illinois Urbana-Champaign -- Mark H. Paik, Des Plaines

University of St. Francis -- Matthew M. Bisek, Palos Hills

Western Illinois University -- Matthew J. Barr, Belvidere

Lewis and Clark Community College -- Kary M. Holliday, Alton
[Text from Lincoln Academy of Illinois file]