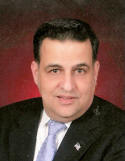 Conzo to run for Logan County treasurer's position

Send a link to a friend
[December 28, 2009] Lincoln resident Charles "Chuck" Conzo has made known his intentions to seek the post of Logan County treasurer in the upcoming election. The post is currently held by Mary Ellen Bruns, four-term treasurer, who has announced that she will not be seeking re-election in the upcoming February primary.
I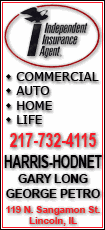 n a prepared statement, Conzo said:

I am today announcing my candidacy for the Republican nomination for the office of Logan County Treasurer in the primary election on February 2, 2010. I am seeking this office because I believe I can be an efficient administrator and that I can provide the residents of Logan County with timely and effective service in this key county office.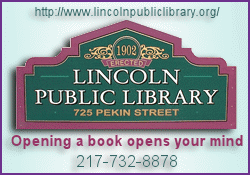 Further, I believe that my experience in state and local government has given me the background needed for this office. Briefly, I have twenty-five years of service with the State of Illinois, most recently seventeen years as Regional Manager with the Illinois State Lottery. In addition, I have served on several commissions and committees for the City of Lincoln, including the Civil Service Commission, the Heritage Days Commission and the Abraham Lincoln Bi-Centennial Commission. I am a life-long Republican and currently an elected precinct committeeman for Precinct 2 in West Lincoln Township.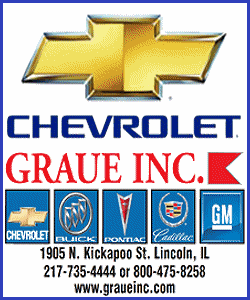 If elected, it is my intention to use the knowledge and experience I have gained in state and local government to serve the people of this county with the best possible level of performance and efficiency during this difficult period in our history.
I look forward to meeting the voters of Logan County in the months ahead and addressing concerns and questions they may have regarding my candidacy for this office.
Finally, it is my goal and intention, if elected, to continue the exemplary level of dedication and conduct in public office that our current County Treasurer, Mary Ellen Bruns, has demonstrated during her four terms in office.
[Text from Charles N. "Chuck" Conzo; LDN]