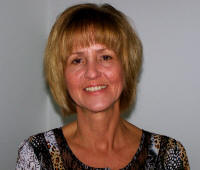 Mary Kelley announces candidacy for circuit clerk position

Send a link to a friend
[October 23, 2010] Mary Kelley, chief deputy clerk in the Logan County circuit clerk's office, has announced her candidacy to run for the office of circuit court clerk of the 11th Judicial Circuit.
In a prepared statement, Kelley said:

It is with great pleasure and excitement that I am announcing my candidacy to run for the office of the Circuit Court Clerk of Logan County. I am a lifelong resident of Logan County. I have been married to my husband Bruce for 21 years and we have two beautiful daughters, Amy and Angela.

As I reflect on my 31 years of employment within the Logan County Circuit Clerk's Office, I realize I have truly grown with this office. I was trained and have since trained others in every aspect of the running of this office.

As Chief Deputy I took over when our previous Circuit Clerk was absent from the office.
The former Circuit Clerk always referred to me as the "senior" office employee whom everyone looks up to and respects.
The support of my family, my friends, my co-workers, and the many friendships I have had the pleasure of developing throughout the court system are the strengths, along with my commitment to public service, that have encouraged me to seek this Office.
Suzann Maxheimer was appointed by the Logan County Board to serve as the circuit court clerk of the 11th Judicial Circuit beginning Oct. 1, when Carla Bender resigned from the post to take the position of clerk for the 4th District Court of Appeals.
Maxheimer's appointed term of office will extend from Oct 1, 2009, to Nov. 30, 2010. Then whoever is the winner of the next election will serve from Dec. 1, 2010, to Dec. 1, 2012.
[LDN]