Lincoln College Layman Gallery to host exhibit by internationally acclaimed artist Hong Tatt Foo April 24-25
Send a link to a friend
[April 20, 2010] Lincoln College will host a special exhibit of original paintings by internationally acclaimed artist and alumnus Hong Tatt Foo, LC '62. It's one of many activities taking place during the grand opening celebration for the new Lincoln Center. The exhibit, which is free and open to the public, will be in the second-floor gallery of the Lincoln Center from 1 to 3 p.m. on April 25. Lincoln College alumni attending reunion weekend activities will enjoy a special preview from 1 to 3 p.m. April 24.
The exhibited paintings and prints will be available for purchase, and the artist has agreed to donate a portion of the proceeds to Lincoln College.

Lee Dowling, Mr. Foo's former Lincoln College art instructor and a Lincoln-based artist, served on the committee that brought him back for the special exhibit.

Foo, a native of Malaysia, has been described as a "poet painter." He has received international acclaim for his exquisite acrylic paintings in which he synthesizes Eastern philosophy with Western aesthetics and techniques to create romantic visions of nature.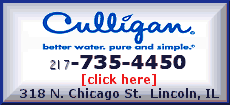 As a young man, Foo received a scholarship to study art in the United States. His formal education and training as an artist began at Lincoln College, where he graduated with an associate degree. He continued his studies at the University of Illinois, where he earned a bachelor's degree in fine arts with high honors and a master's degree in art education.
His art is part of public and private collections around the world, including Singapore, Europe, Japan, Korea, Africa, China, South America, the U.S. and his native Malaysia. It has also been added to the permanent collections of many museums, including the National Museum and Art Gallery of Singapore, National Art Gallery of Malaysia, and Contemporary Museum of Art in Bolivia.
Beyond the commercial success of his art, Foo's reputation as a great teacher has made him highly sought after by art programs around the world. He has taught in Long Island, N.Y.; Trenton, N.J.; Malaysia; the American School in Singapore; and in Africa, where he served as head of the creative arts faculty at the International School of Tanganyika in Tanzania.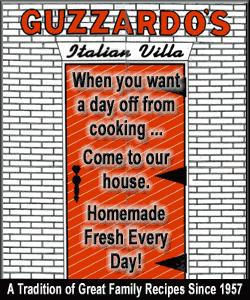 Several retrospective books of his work have been published, including "Foo Hong Tatt -- Paradise Regained" in 2000 by the Penang Art Gallery in conjunction with a solo exhibit of his work in his hometown of Penang, Malaysia; and "Poetic Impulse and Fragrance of Spirituality," which was published in 2003 in conjunction with an exhibit sponsored by the Penang Art Museum at the Pinang Galeri, Dewan Seri Pinang.
Foo maintains his own studio and gallery in Schnecksville, Pa. A complete biography, artist statement and additional information on his art may be found at www.foogallery.com.
For additional information on the exhibit at Lincoln College, contact Herb Reichelt in the advancement office at 217-732-3155, ext. 235.
[Text from file received from Lincoln College]