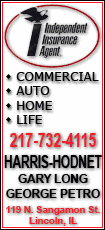 The Grossman Burn Foundation in Los Angeles said Friday that 18-year-old Bibi Aisha arrived Thursday and is staying with a host family.
Aisha says her nose was cut off as punishment for running away from her violent husband.
Dr. Peter Grossman, a plastic surgeon and co-director of the Grossman Burn Centers, says he will meet with Aisha to discuss her treatment, likely a prosthetic nose or a reconstruction of her nose with tissue from the rest of her body.
Activists and human rights workers say they are glad that Aisha is getting treatment but thousands of other women are victims of domestic violence in Afghanistan.
___
Information from: Los Angeles Times, http://www.latimes.com/