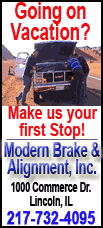 The state is implementing a sales tax holiday that began Friday and lasts until Aug. 15.

Clothes and footwear less than $100 and school supplies purchased during that time period are exempt from the state's 5 percent sales tax. Local sales taxes still apply on those items.

The tax holiday does not include textbooks, computers or other electronics.

Gov. Pat Quinn toured the state on Friday, urging parents and schoolchildren to start their shopping for the upcoming school year.

"Students will be heading back to school in just a few short weeks, and it is important that they have the supplies they need to start the year off right," Quinn said in a statement. "Back-to-school shopping can be expensive for families, which is why I am reminding parents that this sales tax holiday will help them get their kids ready for class without breaking the bank."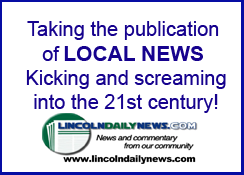 Rob Karr, vice president of the Illinois Retail Merchants Association, said the holiday would benefit consumers, retail stores and the state.
"The economic case for this is solid. It brings in more sales tax revenue, and when you're a state like Illinois (that) is struggling with revenues right now, ... it makes sense to do something that brings in more rather than less revenue," he said.
But Dan Long, the chief economist for the Illinois legislature, downplayed the impact on the state.
This will be the state's first sales tax holiday, so Long's office, the Commission on Government Forecasting and Accountability, studied sales tax holidays in Tennessee and Maryland. Both states lost out on sales tax revenue during the holiday.
Using those states as guidelines, the commission estimated Illinois could lose anywhere between $20 million and $67 million in sales tax revenue.
Long pointed out that the state brings in $6.5 billion in annual sales tax revenue.
"(Sales tax revenue) is the second-largest revenue source behind the income tax. ... When you're talking $20 million, even $60 million, it's a significant amount of money, but not a huge impact in terms of what we bring in, in overall sales tax revenue," he said.
Karr said sales tax revenue alone does not paint the entire picture of a sales tax holiday.
He said the state actually stands to gain money from a sales tax holiday because people are more willing to spend the money they save from the tax holiday on other items, such as food and gas.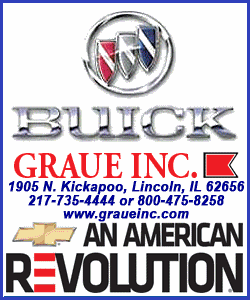 Karr cites one report by the Washington Economics Group, a private consulting firm, on the economic impact of a Florida sales tax holiday.
The firm estimated that Florida lost out on $118 million in state and local taxes from boosted economic activity by not having a sales tax holiday in 2009.
Amy Baker, the chief economist for the Florida legislature, said her office typically does not conduct full economic impact studies for tax holidays and so could not verify the findings.
This year, Florida will have a three-day sales tax holiday with lower selling price thresholds on clothing and school supplies than Illinois. Baker did say that the state stands to lose $21.3 million in sales tax revenue from the holiday.
"The flip side of those numbers (is) the gain to taxpayers, what their savings (are). So when we say the state is losing $21.3 million, that means the families in Florida are gaining $21.3 million," she said. "So it's a loss to the state but a gain to individual families that are making purchases."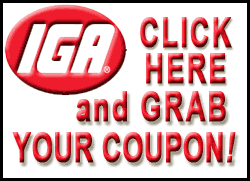 A National Retail Federation survey indicates the average American will spend $606 on back-to-school supplies this year. The Quinn administration says that the same family will save 5 percent under the holiday, or $30.30.
For a full list (PDF) of what items are included as part of the Illinois sales tax holiday, visit the website for the Illinois Department of Revenue:
http://www.revenue.state.il.us/
SalesTaxHoliday.htm.
[Illinois Statehouse News; By KEVIN LEE]