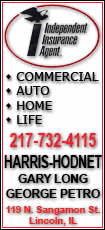 The outbreak sickened 79 people in 21 mostly eastern states, between 2006 and 2008. Almost half of the victims were children aged 2 and younger.
Dry pet foods are an under-recognized source of salmonella infections in humans, and it's likely other illnesses since then were unknowingly caused by tainted pet food, said Casey Barton Behravesh, the report's lead author and a researcher at the federal Centers for Disease Control and Prevention.
At least six unrelated pet food recalls have been issued this year by manufacturers because of possible salmonella contamination, Food and Drug Administration data show. FDA spokesman Ira Allen said there have been no reported salmonella illnesses linked to pet food since the 2006-08 outbreak.
A report about the outbreak was published online Monday by the medical journal Pediatrics.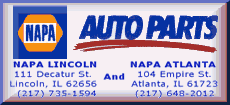 There have been no known cases of human salmonella linked with wet pet food.
The outbreak was blamed on salmonella bacteria found in several brands of dry dog and cat food produced at a Mars Petcare US plant in Everson, Pa., including Pedigree and Special Kitty.
While young children were most often affected, there's no evidence that they got sick by eating pet food, Behravesh said. They probably became infected by touching affected animals or dirty pet food dishes, and then putting their hands in their mouths, she said.
Symptoms included bloody diarrhea and fever. At least 11 people were hospitalized; none died.
There were no reports of sick animals but investigators found salmonella bacteria in stool samples from pets without symptoms who ate tainted food.
The company recalled pet food made at the plant and permanently shuttered the plant in 2008 after an investigation failed to identify how the contamination occurred. Mars subsequently improved training and testing practices at its 17 U.S. plants, said company regulatory director Jill Franks.
Heating during pet food manufacturing generally kills salmonella germs. Behravesh said contamination may have occurred during a later process when food pellets were sprayed with flavor enhancers.