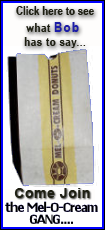 Doctors found a second tumor, but due to its location near Lugo's lungs and other vital organs, at the moment they consider it too risky to remove, Boccia said.
He said Lugo will be admitted to a hospital in Sao Paulo for more thorough tests on Tuesday. Brazilian President Luiz Inacio Lula da Silva is sending a plane for Lugo, his personal physician, Nestor Martinez, told a news conference Saturday.
"He will be able to continue performing his duties ... even as he is receiving treatment," Public Health Minister Esperanza Martinez told reporters Friday night.
The 59-year-old ex-Catholic bishop underwent minor surgery to remove the growth on Wednesday. He then canceled his official schedule and took a long weekend to recover.
"The president's illness, unlike other cancers, has an excellent prognostic with good treatment," pathologist Jose Bellasai told reporters.
Copyright 2010 The Associated Press. All rights reserved. This material may not be published, broadcast, rewritten or redistributed.