Global Tech expands instructional programs again

Send a link to a friend
[August 17, 2010] Joe Schneider, owner of Global Tech Training in Lincoln, has announced the addition of Pre-Apprenticeship Plumbing to the programs offered.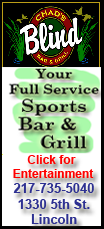 Established in September of 2008, Global Tech Training started with HVACR classes. In May of 2010 they added the PLC program, on programmable logic controls. Now the Pre-Apprentice Plumbing program starts on Sept. 13.

Schneider said that of the 40-some graduates who have gone through the HVACR classes, some 90 percent have found jobs in the marketplace.

He believes the PLC course will offer just as high or higher job placement.

Schneider said that PLC training is a growing field as more and more businesses, factories and manufacturers turn to robotics using PLC to run their operations.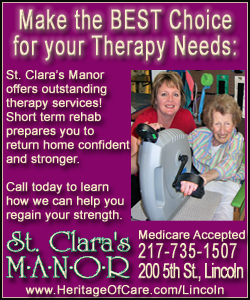 The PLC Automation is a six-month program that runs four days a week for four hours. PLC Automation includes industrial controls and robotics, and by the end, students will be writing their own PLC programs. Automation technology meets the needs of employers who require a highly skilled technical work force and students who need high-quality technical training. The PLC program prepares individuals to work in the rapidly expanding field of industrial automation and control.
The course is all done through computer programming in the lab and consists of six modules: Electrical Tools, Instrumentations and Safety, Industrial Electrical Symbols and Line Diagrams, Fundamentals of PLC's, Fundamentals of Controls, PLC Programming, and PLC Troubleshooting.
The mission is to prepare students to become highly qualified technicians as industrial technologies become more advanced.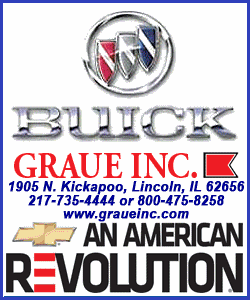 The Pre-Apprenticeship Plumbing program is a six-month course that runs two nights a week for four hours and will start on Sept.13. It includes 12 modules for a total of 196 class hours. Students will learn everything they need to know to work in a plumbing apprenticeship under a licensed plumber. Global Tech Training will also offer the Illinois state plumbing licensure test prep course for those wanting to prepare for the state licensing test.
All classes are offered at their facility at 203 S. Logan St. in Lincoln. GTT also still has their HVAC classes offered in every time schedule to fit everyone's needs.
For more information, call 217-650-7652 or stop by for more information.
[text from file received, LDN]