It's a marketing move aimed at less urgent patients, not the true emergencies that automatically go to the front of the line anyway -- and shouldn't waste precious minutes checking the wait.
"If you're in a car accident, you're not going to flip open your iPhone and see what the wait times are," cautions Dr. Sandra Schneider, president-elect of the American College of Emergency Physicians.
Despite that fledgling trend, ERs are getting busier, forcing them to try innovative tactics to cut delays -- such as stationing doctors at the front door to get a jump-start on certain patients.
And in 2012, hospitals are supposed to begin reporting to Medicare how fast their ERs move certain patients through, a first step at increasing quality of care across the board.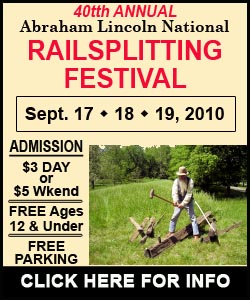 "The longer people stay in the emergency department, the more likely they're going to have complications, deaths. If they're elderly, they're more likely to end up in a nursing home," says Dr. Nick Jouriles, emergency medicine chief at Akron General Hospital in Ohio, among the hospitals that post estimated wait times.
ER visits hit a new high of more than 123 million in 2008, up from 117 million a year earlier, says preliminary data released this month by the Centers for Disease Control and Prevention. A disturbing report last year from Congress' investigative arm found too often, patients who should have been seen immediately waited nearly a half hour. Add in tests and treatment, and a trip to the ER can easily last three or four hours.
So why post wait times that might encourage people who otherwise could have tried an urgent-care center?
There are no statistics on how many hospitals advertise wait times, although they tend to have multiple ERs in a region, usually the suburbs. The idea: People with less urgent conditions -- maybe they need stitches for a cut -- might drive a bit farther for a shorter wait, possibly helping a hospital chain spread the load without losing easier cases to competitors.
Akron General, for instance, has four medical centers about a half-hour apart. One afternoon last week, the posted wait from check-in to seeing a physician at the main downtown campus was 53 minutes, while suburban locations were less than 20. Jouriles is beginning a study to see if the postings make a difference in patient volume, the total time spent in the ER and satisfaction.
"They're on their BlackBerries in the waiting room," matching the posted wait to the clock, he says. "Not a single patient today, I bet, is going to be 53 minutes" exactly -- because that's an average of some who got in in five minutes and others who cooled their heels over an hour.