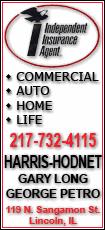 Surgeons ended up removing a 56-pound (23-kilogram) tumor from the 54-year-old woman. It was 19 inches (50 centimeters) across.
"At first sight, one could see it was going to be a big tumor, but not that big," said Dr. Oscar Lopez, leader of the surgical team that operated on the woman at Gandulfo Hospital in the city of Lomas de Zamora.
"We were totally shocked," Lopez added Thursday in discussing the procedure that was conducted earlier this year.
Stunning perhaps, but not the biggest. News stories and medical reports say that was a 303-pound (137.6-kilogram) ovarian cyst removed in 1991 in California, and other growths exceeding 100 pounds (45.5 kilograms) have been reported.
A biopsy determined the growth removed at Gandulfo Hospital was a sarcoma, a malignant tumor, and the patient is being monitored by doctors after spending five days in the hospital following the surgery.
The woman, a housewife, who prefers to remain anonymous, weighed 343 pounds (140 kilograms) at the time of the surgery, which lasted four hours and involved eight surgeons -- about double the time and staff usually needed.
Lopez said the woman had felt a constant growth in her abdomen for a year and a half, but just thought she was gaining weight.