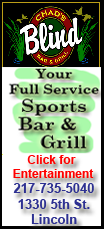 Chew up the clock with long, sustained drives and in turn, take pressure off the Lincoln defense against the Central State Eight's perennially high-powered offenses.

Turnovers, then, can be catastrophic.

Look no further than last season's Railers for proof.

In four of Lincoln's nine losses, the Railers lost by 14 points or less.

What if, in those close games, Lincoln drives that ended in turnovers instead ended in touchdowns?

Those thoughts drove Shaner and his coaching staff to re-emphasize "controlling the football" throughout the offseason.
"There's been thousands and thousands of push-ups, up-downs and wind sprints for that very reason," said Shaner when asked if possession of the football had been made a priority in the offseason. "I would say we've definitely re-emphasized that as a coaching staff.

"Every time that ball has hit the ground when it shouldn't have, there's been some kind of reminder to our kids that we have to take care of the football."

The "eat clock" strategy is at the core of Shaner's strategy to make Lincoln a consistently competitive program.

"Ever since I started, that's one thing I've tried to do to help us," said Shaner. "Being one of the smallest schools in the conference, we're never going to be bigger, faster and stronger than a lot of our opponents.

"We have to try and equalize some of their advantages by shortening the game. We want to take up six or eight minutes a drive and finish it off. We've had that done to us, and I can tell you, there's nothing more frustrating or disheartening than that: when another team can keep the ball out of your hands."

SH-G East
Rochester, which comes off a 12-1 season, is playing its first game against Central State Eight competition.

But, the man at the helm of the Rochester football program is no stranger to the Central State Eight.

Rockets head coach Derek Leonard is the son of legendary Sacred Heart-Griffin coach Ken Leonard.

If you're wondering if there are similarities between the two programs, Shaner says, yes, in fact there are.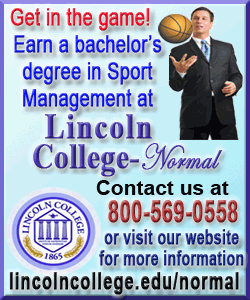 "To the average football fan, there's going to be things that look pretty similar," said Shaner. "Both of them run a spread offense where you'll see three, four or sometimes even five wide receivers. They'll look to throw the ball, but they will run it on you too."

Shaner has prepped his team to be ready for what he expects to be a raucous atmosphere in Rochester.

The Rockets, Shaner says, will have something to prove.

"I've tried my best to tell our kids what kind of atmosphere they're going into," said Shaner. "This is their first game in the Central State Eight. Their kids are going to be fired up, ready to show what they can do at this level. I expect thousands of people to be there… but I think our kids understand that. Hopefully they'll use it to fuel themselves."

Let's do this thing!
While Shaner understands all of the hoopla behind events like homecoming and senior night, the coach admitted that, for him, the first week might be the most exciting week of the year.

It has been nine months in the making, after all.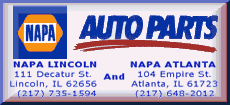 "Oh, absolutely. This is definitely up there, if not the most exciting for me as a coach," said Shaner. "You do everything you can to get them ready for this very moment. I really love this group of kids. We've got some real football players in this group. I'm excited about what I think they can do.

"But, you just never really know until the lights come on and the whistle blows. As a coaching staff we've done everything we can do to get them ready. And I think the kids are ready. But we'll see how ready they are for football on Friday night."
[By JUSTIN TIERNEY]