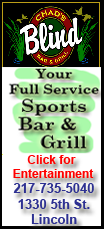 The Rocket offense showed plenty of firepower in their first game in the conference, humbling the Railers with a 56-7 defeat.

"You get the same of type of feeling you do when you're playing (perennial state power) Sacred Heart-Griffin," said Lincoln coach Jared Shaner.
"Defensively, you can't even communicate with your kids very much because (Rochester) is out on the line, and they can run a play at any time, or, they use all 25 seconds of that and call a different play, based on what they see.

"It was a pretty tough challenge for us in week one: not having any film, but knowing what they're going to come out and do. They're going to be tough to prepare for."

Perhaps the best way to put Rochester's ability into perspective is to consider that offensively, Lincoln executed their game plan solidly in the first half, maintaining possession of the football for 20:37 of the first half's 24 minutes.

And still, the Railers entered halftime trailing 35-0.
Most frustrating for Shaner, the Railers and their fans was that Lincoln had opportunities in the red zone.

Twice in the first half, the Railers failed to score from inside the 5-yard line.

Trailing 7-0 with less than a minute remaining in the first quarter, Lincoln had the ball first-and-goal on the 3-yard line.

The Railers missed on all four chances and the shift in momentum was evident. Rochester marched 97 yards in 52 seconds, going ahead 14-0 and putting Lincoln in an early hole.

Missed opportunities will be a focus of Shaner's this week in practice.

"They're a good football team and (the missed opportunities) weren't the difference in the game, but as a coach, that's the most frustrating thing I'll take away from tonight," said Shaner. "When you get down inside the 3-yard line, you have to score.

"It's not going to be the difference in the game by any means. But in some other week, it might be."

Lincoln got on the scoreboard late in the third quarter, when James Leisinger found pay dirt on a quarterback sneak.
Leisinger finished the game 9 for 21 for 119 yards passing. He also ran nine times for 36 yards and a touchdown.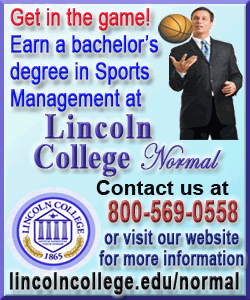 Jordan Sandrolini led the Railers in rushing, with eight carries for 43 yards.

Receiver Darvez Stancle was a bright spot for Lincoln, finishing with six catches and 70 yards, despite seeing limited action in the second half as both teams brought in substitutions.

Shaner is hoping it's a sign of things to come from the Railer passing attack.

"He ran some nice routes tonight," said Shaner of Stancle. "He made a few good catches. We missed some opportunities, but it's week one and we'll work on those things. It's just such a key for us.

"Part of our problem last year was, at a certain point in the season, people realized we didn't have much of a threat to throw the ball. ... I thought Darvez came out and did some good things, and hopefully we can build on it."

The first chance to do so will come next Friday night, when the Railers will have their home opener at Handlin Field against Canton. Kickoff is scheduled for 7 p.m.