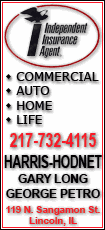 Longtime local business owner and operator Doug Shumard said it is hard to believe this store has been in operation for two years and four months, but it has.

Shumard, who had sold a previous retail business, said he missed the daily interaction with customers. That, coupled with representing a name brand known to everyone in America, helped him make the decision to open the Sears branch in Lincoln.

Doug has been busy getting orders in and making sure shelves are stocked as Christmas shopping heads into its final two weeks. His son Kaleb introduced the tool section.
Although folks can order anything from the Sears catalog at his store, a great deal of the Lincoln store's square footage is set aside for Craftsman tools, Sears' signature tool line.
Craftsman has been owned by Sears since 1927, and the tool has the respect and patronage of many professionals, let alone the do-it-yourselfers. From the beginning Craftsman has had a lifetime warranty on all hand tools that is still honored today. If for any reason a Craftsman hand tool breaks or fails, just bring it back to the store for a replacement with no receipt or questions asked. It is this 100 percent guarantee in product quality that has kept Craftsman at the forefront of tools in a day and age of lesser priced and lesser quality hand tools.
As Kaleb surveyed the Craftsman tool area, many things jumped out that would make a great gift for the handyman or woman on your Christmas shopping list.
There are hundreds of tools to choose from, and Kaleb said there are real savings when tools are purchased in groups. As an example, a full set of wrenches is much cheaper than buying them individually. Also, complete tool packages ranging from 54 different tools up to a staggering 1,500 different tools are offered by Craftsman.
And there are dozens of tool chests, toolboxes and lockers to choose from to keep all those tools organized.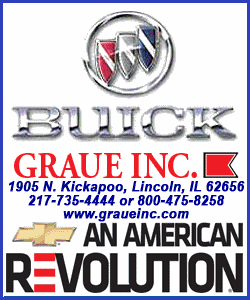 But there is a lot more to Craftsman than just hand tools, and the Shumards have many of those items in stock for immediate purchase.
Craftsman also makes air compressors, shop vacuums, garage door openers, power miter saws and drills, and many more power tools that are essential for the maintenance of the home. And they have on hand power miter saws and table saws under the Craftsman Professional name that are of the highest quality for the more serious woodworker.
Kaleb said the lithium-ion cordless tools are big sellers at the store this year. Using a powerful 19.2-volt battery, the lightweight but durable tools have the power of a conventional cord model without the aggravation of having to deal with lengthy extension cords on the job.
Kaleb said the store has sold hundreds of the cordless multi-tool this year for only $79.95. The multi-tool can cut, sand, scrape or grind and is a real four-in-one tool to cut back on the need to buy extra tools.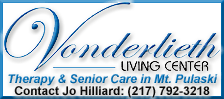 Other big sellers in the lithium-ion category are a 19.2-volt cordless drill for $79.95 and a compact drill/driver for only $49.99.
But there is so much more to be seen that we recommend you stop out at the store soon. And remember any Craftsman tool or other Sears item is only a quick order away from being delivered on time for Christmas. So for the "tool man" in your life, male or female, the Sears store is the place to shop this Christmas.
[By MIKE FAK]
Previous article in series