Tomorrow, candidate choices include a U.S. senator, a number of state and county offices, and several other area positions. Positions are contested in both Republican and Democratic races. Voters will have a selection of candidates to choose from for the positions of a U.S. senator, the governor, lieutenant governor, treasurer and comptroller.

See ballots for full listing of positions and candidates:
http://www.lincolndailynews.com/images/
ads/current/sample_ballot011210.pdf

Regionally, the current state representative seat for the 100th District has a Republican contest between Bill Hinrich and incumbent Rich Brauer.

Locally, the county has two official positions being contested by five candidates and a board seat contested, all Republicans.

For Logan County treasurer, Vicki L. Dugan and Charles N. "Chuck" Conzo are vying for retiring Mary Ellen Bruns' position.

Mary Kelley, Suzann Maxheimer and Rachel Bunner are each seeking to fill the remaining two years on the circuit clerk seat vacated by Carla Bender. Bender accepted a state position earlier this year.

Arthur E. "Andy" Anderson III and James H. Griffin are both seeking the county board seat being vacated by District 5 representative Gloria Luster.

Two other county seats are opening. District 3 is currently held by John Stewart of Mount Pulaski and District 4 is held by Gloria Luster of Lincoln.

District 3 has no candidate filed. M.E. Gene Rohlfs is seeking the seat for District 4.

Running unopposed to maintain their board positions are Charles Ruben, District 1; Bob Farmer, District 2; and Kevin Bateman, District 6. This will be Bateman's first run at election. He was appointed to fill the remaining two-year term of Michael McIntosh when McIntosh was elected state's attorney.

Current Logan County Board members
(Effective Dec. 1, 2008-Nov. 30, 2010)
Rick Aylesworth, Mount Pulaski;
District 3 (2012)

Terry Carlton, Lincoln;
District 6 (2012)

Robert D. Farmer, Lincoln;
District 2 (2010)

David R. Hepler, Lincoln;
District 4 (2012)

Gloria Luster, Lincoln;
District 5 (2010)

Bill Martin, Atlanta;
District 1 (2012)

Patrick O'Neill, Lincoln;
District 5 (2012)

Charles Ruben, Emden;
District 1 (2010)

Jan Schumacher, Lincoln;
District 2 (2012)

John Stewart, Mount Pulaski;
District 3 (2010)

Terry W. Werth, Lincoln;
District 4 (2010)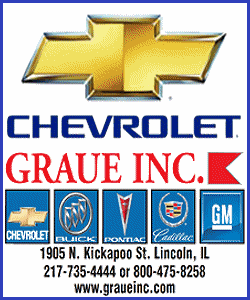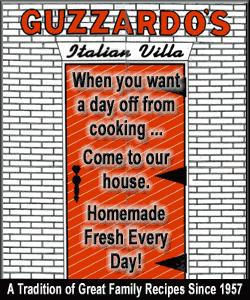 Decisions will be put to Lawndale and Atlanta voters concerning taxable property. The Lawndale Light District is seeking an increase to the extension limit of either 5 percent or the consumer price index, whichever is less.
Atlanta has a public question that could provide additional funding for the public library.
These proposals are found lastly on a nonpartisan sample ballot:
http://www.lincolndailynews.com/images/
ads/current/sample_ballot011210.pdf.
The interpretive details beneath the questions are worth a look before going to the polls.
[LDN]
See Where They Stand for more information on candidates and the election: http://www.lincolndailynews.com/
Features/election.shtml
See list of polling places:
http://www.co.logan.il.us/county_clerk/polling.php