The names were essential to the post. Each name, each donation meant the post had a greater chance of saving their building from going into foreclosure. When the day was over, the post had been saved and the community had another testimony to their generosity

The post had been in serious jeopardy of losing their building of seven decades with past-due bills and their mortgage in arrears. Like many organizations, their business has seen a downturn in income. Part of the reason is the recession, with people having less money to spend on helping their favorite organizations. Another reason was that the veterans have so freely offered their hall to all who need a place for their fundraisers that income was minimal at best.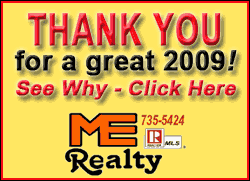 They worked hard with various events to try to get much-needed money in their bank account. Even though every dime was appreciated, it wasn't enough to keep bills current.
It came to the point the vets needed a huge infusion of cash or they were in jeopardy of losing their hall.
With no answer in sight, they did the only thing they could do. They turned to the community for help. And you, the community, responded.
As the days drew near to the big day, the community's generosity got a head start on helping. The vets needed $11,000 to get up to date on their bills, and they had banked $9,000 before the Saturday events.
Saturday started on a positive note. The crowd for pancakes and sausage was so large that volunteers ran down into the basement kitchen to cook up more sausage and pancakes to keep the line moving. It was easily the best breakfast crowd the vets had ever had. But it was just starting.
The afternoon saw a steady stream of well-wishers coming to enjoy a pork lunch or to play bingo or to bid on the silent auction items or just to drop off a check.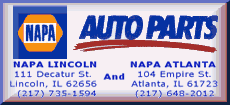 As the afternoon drew on, the post began filling for the end of the silent auction and for the live auction, which was run by Mike Maske, who had donated his services.
The live auction saw many valuable items and gift certificates available for bid. It also saw many items that didn't have much value but still brought in money, thanks to community members just wanting to help by buying something they definitely didn't need. Many laughed as they were handed what they had won with their bid, pondering what they would do with it when they got it home.
At the end of the auctions, a total of $4,444 had been added to the post's bank account.
The day was hectic, with a furious pace at times for post members trying to keep up with all that was going on. But they all wore smiles as they knew all their planning and preparations were paying off because you, the community, were responding to their need.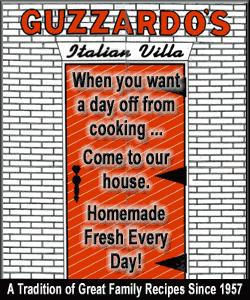 On Monday morning, Vince and Janet Long went to State Bank and counted up all the funds that had been deposited. It was then that they obtained the count of $27,335. Vince said the total collected was beyond his wildest dreams.
"I don't want to leave anyone out," he said. "So thank you, thank you, thank you to the community for their support. They opened up their hearts, their wallets and their checkbooks, and we can't thank them enough."
State Bank President Steve Aughenbaugh was pleased that the community had responded to the post's needs as well. It was his bank that worked closely with the vets to keep the building open and had donated five $100 savings bonds for the auction.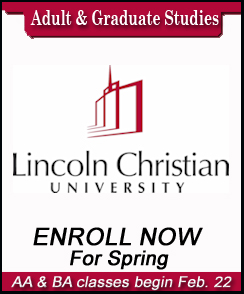 "The Cronin Brothers VFW is very important to this community. We all need to support and honor our vets as much as we can," Aughenbaugh said.
We couldn't agree more. And with $27,000 in the bank, all you who stepped forward to gather around our veterans are our Personalities of the Week. Congratulations to all of you who have helped save our VFW.
We hope as you drive down Fifth Street you can look with satisfaction at the building called VFW Cronin Brothers Post 1756. You can say with pride: That's our VFW and we helped keep it open.
Note: You can still contribute to the VFW by sending a check to the State Bank of Lincoln with a memo stating it is to go to the VFW building fund.
The post also will now have a poker tournament once a month, sponsored by the Marines, and the auxiliary will have a dinner every other week to bring in money. Check the LDN community calendar for dates and times.
The VFW board will also begin plans for a family-oriented day this summer, perhaps again with a live auction, to keep money coming in a steady stream.
[By MIKE FAK]
Updated list of VFW contributors
Previous related article