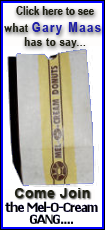 Wanda Lee Rohlfs, director of Main Street Lincoln, led off the evening with a PowerPoint presentation that included the mission statement of Lincoln's Main Street organization, which includes the whole of Logan County Her presentation was entitled "Revitalization & Heritage, A Firm Foundation."

Lincoln Mayor Keith Snyder spoke of the importance of the downtown to the city and led the gathering in the Pledge of Allegiance.

Roger Matson, president of Main Street Lincoln, made several business recognition awards, reading off a list of Lincoln businesses that have been ongoing for 50 years or more.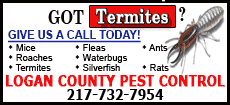 The five businesses honored for having more than 100 years on the square were State Bank of Lincoln, Logan County Title, Lincoln Public Library District, Alexander Lumber Co., and Miller and Miller.
A list of the remainder of Logan County's oldest businesses will be compiled for next year's event. For example, Farmers Bank of Mount Pulaski was founded in 1872, making it the oldest ongoing business in Logan County at 138 years.
Volunteer of the Year was Valorie Carder and Joan Graue was recognized as Partner of the Year.
The featured speaker for the evening was Hal Smith, director of the Looking for Lincoln Heritage Coalition of Illinois. Smith once served as a senior staff adviser for Charles H. Percy, who was senior senator from Illinois and chairman of the Foreign Relations Committee. More recently Smith worked for 20 years as a marketing executive in the private sector for global gaming and entertainment companies, doing business around the world.
Smith spoke of the immense importance of Logan County's contribution toward the education and character-building of young Abraham Lincoln, whom the world and our nation know as American's 16th president but whom central Illinois and especially Sangamon and Logan counties know as their favorite son, who learned his way as a young lawyer and surveyor among them. This story has been, is now and needs to continue to be told and more so, said Smith.
Smith also spoke about Lincoln's belief in justice for all, his inherent distaste for slavery and his strong conviction that a man should be taken for his values and ideas and not shut out or put down for his race or religion. Referring to the election of Barack Obama, our nation's first African-American president, Smith said that whatever your politics may be, you have to appreciate this coming of age in the United States of America and that Mr. Lincoln would have been so proud to have witnessed it -- which has occurred in and from of his beloved state of Illinois.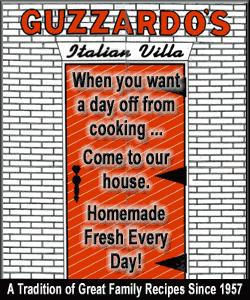 Last year a congressional grant, backed by Sen. Richard Durbin, to the Looking for Lincoln Heritage Coalition of Illinois has resulted in over 200 signs installed in many communities in Illinois where Mr. Lincoln worked as a young businessman, surveyor and lawyer and where he made speeches.
In regard to Logan County, Smith mentioned Looking for Lincoln heritage signage that was installed in Atlanta, Elkhart, Lincoln, Middletown and Mount Pulaski. This required much work on the part of volunteers who helped write the messages and provide photos for these signs as well as conducting the fundraising to make them possible. These signs were not free to the communities -- they required matching funds to be raised locally. Many of the volunteers were on hand to be recognized for their efforts.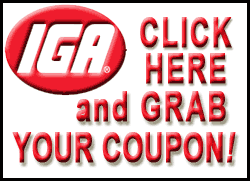 Smith talked of how the spectacular Abraham Lincoln Presidential Museum in Springfield helps to get all of the Abraham Lincoln sites ever more recognized -- such as in Mount Pulaski, Elkhart, Middletown, Atlanta and the city of Lincoln.
In addition to Smith's speech, there were drawings for door prizes, which were dining-for-two fares donated by Guzzardo's Italian Villa, Chi-town Dogs, First Wok, Hallie's on the Square and Owl's Roost.
Les Richert gave the invocation and benediction.
[Text from file received from Phil Bertoni]