Review by
Richard Sumrall
The occupation of handyman is sometimes mischaracterized as a jack of all trades. Starting a successful handyman business involves more than the considerable technical skills and expertise required for repair and maintenance projects. Operating such an enterprise also depends on your ability to formulate a business plan, estimate your startup costs, determine the price for your services and attract a constant flow of new clients.
In his new book, "How to Start a Home-Based Handyman Business," contractor and author Terry Meany writes that "homeowners come in all shapes and sizes, and differing degrees of Mr. & Mrs. Fit-It abilities. ... It is less economical for them to tie up their time tending to a thousand other repair issues."
The book's 13 chapters cover everything that you should consider when starting a handyman business, including envisioning the business, business plans, financial planning and management, getting started, your home work space, taxes and recordkeeping, legal and ethical issues, marketing, Internet and e-commerce, training, and certification. Let's look at two of the book's most important chapters.
"Envisioning Your Business"
When you're thinking about opening a handyman business, it's best to start with a hard reality check. Ask yourself these questions: Is there a local need for another handyman? Who is my competition? Where do I want to set up my operation? What are the startup costs?
The current economic outlook for this business is good provided you don't open in a severely depressed locale or areas suffering from high unemployment. A versatile handyman has the advantage of offering multiple skills and talents, notably painting, paperhanging, carpentry, plumbing and roofing.
According to Meany, ideal scenarios find a business located (a) within a high concentration of white collar workers and wealthy households, (b) aging home structures with elderly owners or retirees with disposable income, or (c) professional couples or clients who have no time or desire to perform the repairs themselves.
One initial advantage to the handyman business is the startup cost. Since you likely already own your tools and vehicle, insurance and bond coverage will be your other financial concern. These costs can vary widely with different carriers, so it's best to contact the appropriate state agency to determine your contractor classification.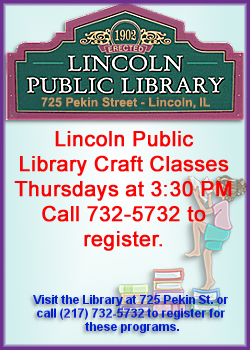 The thought of starting a new business can be overwhelming; Meany has included a checklist of the typical considerations. For example: How much money will I need to earn? How many hours or days per week can I work? How far am I willing to commute? What jobs am I willing or unwilling to do? Will I need any employees? Honest answers to these questions will tell you if you are ready to open your own handyman business.
"Financial Planning"
Undoubtedly there will be some anxious moments during your decision-making process. Many of these decisions will be related to money. Insurance and bond coverage can be especially tricky because a handyman will need numerous policies. The business usually maintains coverage for the vehicle, medical, disability, general liability, workers' compensation and the business itself. Every state requires a legally operated handyman business to be bonded. These surety bonds are not insurance policies; they are protection for your customers should you fail to complete the job. State and local governments also require the purchase of a business license to conduct business in their jurisdiction. Whether you want to incur the expense of an accountant-bookkeeper or an attorney is an open decision. How confident are you in your ability to keep accurate financial records? How confident are you in your skills and abilities to keep you out of legal difficulties?
Business expenses are not the only concern; income is the other half of the equation. When bidding a job you must decide if you will charge an hourly rate or a flat rate. Flat-rate jobs are beneficial when you can complete the job sooner than expected. Hourly rates are useful for jobs of differing scale or size (cleaning gutters, painting, carpentry, etc.) that don't lend themselves to a flat-rate fee. According to Meany, "your rates should be competitive for where you live and for your level of competence."
"How to Start a Home-Based Handyman Business" is a complete A-to-Z guide on starting a new business. The book is a wealth of practical knowledge and contains success strategies that help turn your skills into cash, build your business through word of mouth referrals, handle the myriad of paperwork issues, and work safe and smart. As the author points out, "there is plenty of handyman business to go around. ... The better you perform and the more superior customer service you offer, the better your chance of success." This book is recommended to anyone who is thinking about starting his or her own handyman business.
[Text from file received from Richard Sumrall, Lincoln Public Library District]