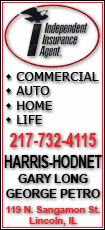 Urged by John's family, Duke University researchers are working on a way to test newborns for this disease, called GAMT deficiency. It's part of a growing movement to add some of the rarest of rare illnesses -- with such names as bubble-boy disease, Pompe disease, Krabbe disease -- to the battery of screenings given to U.S. babies hours after birth.
"There's other children out there that can be helped and be saved," says Melissa Klor, John's mother.
But just how many illnesses can that tiny spot of blood pricked from a baby's heel really turn up? And not all are treatable, so when is population-wide testing appropriate?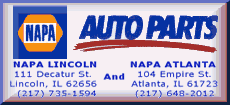 "Families go through these odysseys of diagnosis" to learn what's wrong with a child, says Dr. Alan Fleischman of the March of Dimes, who's part of a government advisory committee studying what to add to the national screening list. Often, "they argue that they would have been better off knowing even if there were no treatments."
Since 2004, specialists have urged that every U.S. newborn be tested for 29 rare but devastating genetic diseases, using that single heel-prick of blood, to catch the fraction who need fast treatment to avoid retardation, severe illness, even death. States gradually adopted those recommendations, and federal health officials say the testing catches about 5,000 babies a year with disorders ranging from sickle cell anemia to maple syrup urine disease and others with such tongue-twisting names that they go by acronyms like LCHAD.
John Klor's illness is too new for that list.
By the time her son was 6 months old, Melissa Klor knew something was wrong. John missed developmental milestones, unable to sit, stop his head from wobbling, or babble. He regressed, quitting rolling over. He stared blankly for moments at a time, a kind of mini-seizure.
A neurologist diagnosed cerebral palsy. But John never had an MRI scan to prove the diagnosis, and Klor eventually sought a second opinion. Right after John's first birthday came the news: His brain scan showed no sign of cerebral palsy, but he might have any of a number of degenerative metabolic disorders.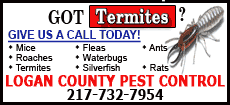 In a lucky break, John's blood and urine were sent to Duke's genetics laboratory for specialized testing that found he couldn't process protein correctly. John's body wasn't producing a substance called creatine that's crucial for providing energy to the brain and muscles, leading other protein metabolites to basically clog his system and damage his brain.
Creatine deficiency syndromes weren't discovered until 1994; Duke is one of the few labs able to diagnose them. Fortunately, John's version -- called GAMT deficiency for the enzyme, guanidinoacetate methyltransferase, that his body lacks -- is treatable in the young.