What will it take for the Illini to climb the mountain to get back to being a force to be reckoned with?

One area to examine is in the area of hustle. Illinois definitely needs to outwork their opponents if they are going to compensate for not always having the edge in matchups.

Let me share a few hustle statistics for your examination. Over the course of the year Illinois has built a record of 8-2 when they win the "Matto" battle (a hustle chart that gives points for deflections, taking charges, hustle plays, etc.). However, the record dips to 2-3 when Illinois loses the Matto battle. For the season, Illinois leads their opponents 522-406 in Matto points.
As we examine the individual chart, you can make your own assertions as to who is getting it done and who needs to step up their play:
Illinois individual Matto points (through the Iowa game):
McCamey, 77

Paul, 77

Richardson, 66

Tisdale, 65

Cole, 58

Keller, 57

Davis, 50

Jordan, 30

Griffey, 19

Semrau, 7

Chisholm, 4

Simpson, 2
Just a few thoughts for consideration. A lot of people seem to like to jump on Demetri's case most of the time. Looking at this, it appears that he deserves maybe some props that he hasn't been getting.
Two freshmen, Brandon Paul and D.J. Richardson, are No. 2 and No. 3 in the rankings. Tisdale, Cole and Keller occupy the next three spots in the order.
It has always appeared to me that these charts (I devised my own chart when I played and coached) tend to benefit guards just a smidgen, because in the overall touches of the ball in any game, they seem to be around the ball a little more and in the traffic pattern of where Matto points seem to be awarded (as a former guard I might be biased toward that thinking -- I don't know). What might need to be devised is a scale that takes the player's minutes and gives a projected Matto score for 40 minutes of play. That way you can evaluate a player's value perhaps more accurately.
No matter what, I think the Illini bigs have represented themselves well, but bigger numbers here might likely give Illinois a bigger margin for error.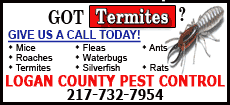 When you see Mike Davis coming up next... well, it's just a case in point. I like Mike Davis. I think if Illinois is to go very far, Mike Davis has to be at full steam. He has held his own in the rebounding stats, but I just have a feeling that he is capable of so much more. I don't know if he was slow to come back from the injuries and if he now is 100 percent, or if it has taken him more time to adjust to the new players on the team and get the timing right, etc. I'm not sure I can pinpoint it. But I do know this: Illinois needs a lot more from Mike Davis to make a big move forward! I think he is on the verge, and if he can break out in a big way, that can open up a lot of things for this team.
Perhaps Jeff Jordan's score when extrapolated with his less minutes is a telling sign of many things that he brings to the table.
Overall, it appears that Illinois has done OK, but they need to improve dramatically to be a competitive force for the league crown. In their last three games, according to the Matto, Illinois has gone 1-1-1. They will have to do way better than that to be any threat to Purdue, Michigan State or any of the top-tier teams.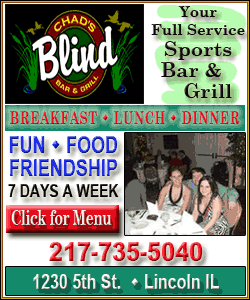 At this point in the proceedings, we're guessing that the league race will finish something like this:
Purdue

Michigan State

Ohio State

Minnesota

Wisconsin

Illinois

Michigan

Northwestern

Penn State

Indiana

Iowa
What will it take recordwise for the Illini to dance this spring? I don't know. Some people say 10-8 and some say it will take an 11-7 mark to make the NCAAs. If 10-8 makes it, our guess is that it would have to be the right 10. If you're just a bottom-feeder, that might not get you in.
However, you loyal readers know my long-held thoughts on this... The Big Ten is way better than even the critics who throw us an occasional bone would like to admit. Just like our football teams demonstrated, the Big Ten is a tough league that annually gets its teams ready for postseason success. And this year's hoops squads will be no different.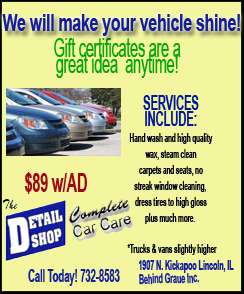 A parting shot... We're just hopeful that Illinois will find a way to gel in the weeks ahead. They've had more time now playing together, and hopefully that will help as they read screens, fight through picks and communicate on the floor.
There's been a sense over the last three contests that Illinois' shot selection has improved. If that can continue and the Illini can improve their shooting percentages, that could go a long way to propelling this team to a stronger season. Davis, Tisdale and McCamey have to deliver. However, if Paul and Richardson can bring double-digit scoring, a few assists each night and improve their defense, it gives the men in orange a fighting chance.
Defense has to improve, or everything said to this point will be moot. It appears that when Illinois moves the point of defensive pickup way out to the hash marks, that they get scattered and burned. Perhaps, if they can pack it in a little more, put more pressure on the ball and rotate quicker and not have to go as far out, they will see the improvement they will have to display to stay in the hunt.
That's what we're thinking... What about you?
[By JEFF MAYFIELD]
Respond to the writer at jeffmayfield@centralwired.com.