Freely given, humbly received
4 arcade tokens, 3 watch batteries, 2 foreign coins and 1 hoop earring
By Rebecca Van Nydeggen

Send a link to a friend
[January 09, 2010] It might sound like one of the verses of the Christmas carol "Twelve Days of Christmas," but these are not song lyrics. Neither are they part of a shopping list. What are they? Just a small part of the inventory of the contents of some Salvation Army red kettles in December.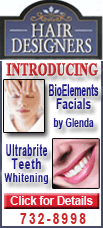 People drop all kinds of interesting things into the kettles along with their spare change. One generous giver gave her entire coin purse contents and then had to ask for one of the coins back. It was the only souvenir of her honeymoon to the Caribbean (she got it back when the kettle was counted).

Thankfully, there was one thing completely missing: There were no hoax checks given to The Salvation Army of Logan County, only thousands upon thousands of real and heartfelt demonstrations of generosity, one individual donation at a time.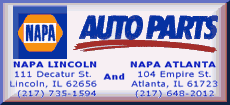 One creative donor wrapped three $100 bills inside a single dollar bill and stuffed the kettle. Some wrote checks for hundreds of dollars. One donor wrote a check for $1,000.
Far more numerous were those who gave a dollar, or three or five. Many dropped in bills and coins each and every time they passed a kettle.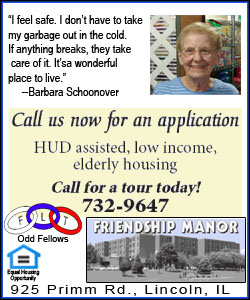 Over $4,318 donated was in coin: Susan B. Anthony dollars, Jefferson dollars, half dollars, quarters, dimes, nickels and pennies: 16,316 pennies to be exact!
What is most remarkable about the kettle contents is what cannot be counted, tallied or totaled: the good will of those who give freely. It can, however, be felt, appreciated and cherished. It is absolutely priceless.
Thanks be to God for the generosity of the people of Logan County! Together, as an intricately woven tapestry of selfless volunteers, generous donors and supportive red kettle partners, we have raised $25,091.53 for the work of The Salvation Army in Logan County in 2010.
[By REBECCA VAN NYDEGGEN]