I was working at the ice and fuel oil company with my father at the time and going to night school, working on getting an A.A. degree in accounting. I was just 18 and I enjoyed the check more than college, so I was a full-time employee and a part-time student.
The day before the great snow was a perfect day, hitting 60 degrees. The warnings that day, however, told of a cold front with a decent 4-inch snow headed our way the next day.
Boy, did the weather forecasters call that one wrong.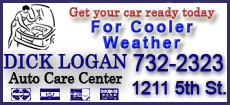 I worked the 7-3:30 shift with my dad, and when the snow started, it was obvious that it was going to be a big one. Thick and fast, it took no time at all for the snow to defeat the warmer surfaces and start piling up. In just a few hours we had already surpassed the amount in the forecast, and if anything, it was coming down heavier. By end of shift it was obvious tomorrow was going to be a rough day to get to work. I also knew dad always got to work, which meant I would as well -- no matter how much snow was dropped on us.
The drive home that afternoon was a little chewy, but we were able to make it with just a few harrowing experiences as cars started getting stuck right in the middle of the streets. There was about a foot of snow by then, and it was coming down in a blindingly heavy amount that later would be reported at 3 or 4 inches an hour.
I remember dad pulling the car into a drift in front of the house and telling me we would have to take public transportation tomorrow.
The reason for the storm being so much more than the forecast was that winds had changed and started to swirl off Lake Michigan, causing the storm to stop dead in its tracks right over the city, and it just snowed and snowed well into the night.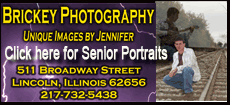 The next morning dad woke me about 5, telling me we had to get going as he wasn't sure there would be any buses running. Since the nightly news had shown even downtown streets filled with abandoned cars and buses, I knew he was right. I also knew it was five miles to work.
It was truly preposterous walking in this snow, which officially came in at 24 inches but, as always, was well short of a real total. Even in the streets we were up to our knees and there were drifts as tall as I. The plows could do little, as everywhere there were vehicles abandoned that prevented pushing the snow off the streets. I noticed hundreds of cars just plowed in as snowplows tried to open at least the center of the streets.
We did catch one break, as out of nowhere a bus jammed with people came by and we were able to ride about halfway to work before we needed to go in another direction. The bus was filled beyond capacity, and as my dad struggled to get up to the bus driver to pay, the driver just waved dad off and said to forget about paying the 25 cents.
When we got off we still had about three miles to go and walking was a chore. It took about another two hours to get to work, and it was a strange journey to say the least. Due to the winds, nature played many tricks on the inhabitants of Chicago. In one spot maybe only 4 or 5 inches were on the ground. Another spot, where something acted as a windbreak, there was snow as high as my head.
All along the streets were cars. There were cars in the middle of the street. There were cars half off to the side, and others were buried at the curb to the point that the make and model was impossible to tell.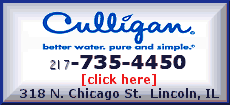 My dad continued to say how dumb those people were to try to drive in these conditions, and they deserved having their cars stuck. I remember a few times thinking of saying they were as dumb as we were going to work when the whole city had in fact stopped and bowed to nature. But I didn't. Dad was my teacher. He taught me through his actions rather than words how to handle obligations, and I sensed that this lesson was going to be one of the most important and memorable in my life.
When we arrived at the plant, a part of the yard was only about a foot deep in snow. The other side, the side that would need to be opened for the fuel oil trucks, was a wall of snow taller than I by several feet.
The two factories within 30 feet of each other had created a trough that allowed snow to blow in but not blow back out, and as we looked, dad showed me a horizontal piece of wood about 30 feet down the alley. "That's the top of the door," he remarked.
We went into the factory through the office area, with almost no snow around it, and walked through the ice plant. I laughed as I told my dad we could warm up in the plant since it was only 28 degrees with no wind.
When we got to the door in the alley and I opened it up, it was just like in one of those comedy movies. Snow actually filled the entire doorway, and dad and I had to laugh at our predicament.
Only we two and four men from the night shift who couldn't get home were on hand to try to clear the 300-foot alley of snow so that the heating oil trucks could get out and deliver their much-needed fuel. But there was nowhere to put the snow. Besides, the big end loader was buried in a drift at the other end of the alley.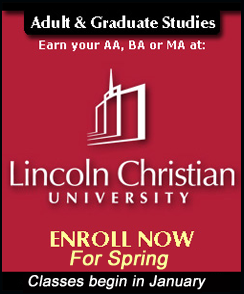 My dad was always the thinker, and he came up with an idea that went straight into company legend.
Ice back then came in 400-pound blocks that were cut into chunks and then into slabs and then into cubes, using hot water running through beryllium rods. That meant that we had several huge water boilers to make sure the tubes never went cold and stopped the cutting process.
Dad had us find all the hose we could in the factory, and there was a lot, as we used hoses to wash the trucks. It was quicker to walk the truck line than drive each truck up to a spot for a scrubbing down, so we had tons of rubber hose.
My dad put a piece of conduit into the ends of two separate hoses and then flattened the ends with a hammer to make them like a power sprayer.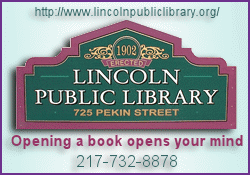 That was the plan. There were two sewer grates in the alley and we were going to melt the snow down the middle till we found the grates. Then we would branch out and start working on melting all the snow in the alley, letting the water run into the sewer.
It was a surreal job as the very hot water really did cut through the snow, but before long we were like coal miners, as we actually were walking along digging tunnels in the snow.
When we hit the sewers, we were sure the idea would work, but we were also sure it would take a very long time.
As three of us took turns manning the two hoses, two others with my dad clawed through the back entrance and freed the end loader to begin scooping up a shovelful of snow at a time and clearing the back dock for loading the oil trucks. It was obvious it would be a long time before they would be able to help us clear the alley.
It was one of those times when you go somewhere else in your mind. The solid white always in front of you made your mind go numb. By midday, the night shift guys had to sleep, and they just curled up in their clothes in the locker room. Dad and I were fresher and we walked along slowly most of the night, spraying down the snow and telling stories to each other. By then the old end loader had broken down after a half-day of constant use.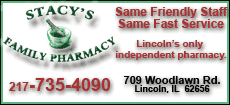 I never did get to ask my dad before he died, but I think I learned more about him that very strange night than I did all the years I knew him. I wonder if he would say the same thing about me.
In the middle of the night we were relieved, but I don't think either of us slept much. I do recall being up and having coffee with the guys before dawn.
As all of this was going on, the city was trying to get back to normalcy. Streets were starting to open and thousands of cars had been towed to city parks, waiting for an owner to claim them.
I remember being sent to a nearby grocery store to get some food for everyone, and it was like a scene in an apocalyptic, Armageddon-type movie. The shelves were almost completely bare and there were items strewn on the floors. It seems everyone had panicked and decided food might become scarce since there weren't going to be any deliveries for a while. And on that first day, the feeling was it might be days before city life would return to normal.
Meat counters were empty, canned goods were few, and the area where milk and juices would have been didn't have a pint of half-and-half left.
I did find a few cans of beans and some jarred sausages, but that was about it. I do remember the store owner at the checkout looking worn and tired. He was telling another regular customer that he had stayed open all night since he couldn't get home anyway. He shook his head as he said that people on foot had streamed in all night and bought anything they could carry home.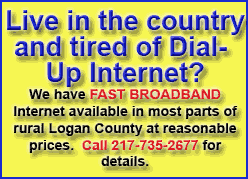 Late that afternoon of the second day after the storm, the owner of the company finally made it in to work, and with perfect timing a fuel oil truck drove down the alley on its way to deliver oil as he drove in.
It was 40 years ago, but I will never forget the look on his face. From the front gate all the way back to the oil depot, a full 600 feet, the ground was perfectly clear of snow. A great deal of it bone dry.
He came up to all of us, now into either a 32- or 40-hour shift, and said it was the most remarkable thing he had ever seen. To this day I still agree with him on that.
There might be other snowstorms in my life. But there will only be one great snow, and it was in January 1967.
All these other snowstorms are just flurries.
[By MIKE FAK]
Logan County residents: Do you have a great snow story to tell? Send it to ldneditor@lincolndailynews.com or call 737-3979.