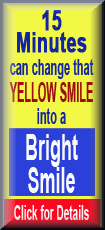 Treating obese kids can help them lose weight, the panel of doctors said in issuing new guidelines Monday. But that's only if it involves rigorous diet, activity and behavior counseling.
Just five years ago, the same panel -- the U.S. Preventive Services Task Force -- found few benefits from pediatric obesity programs. Since then, the task force said, studies have shown success. But that has only come with treatment that is costly, hard to find and hard to follow.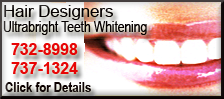 The good news is, "you don't have to throw your arms up and say you can't do anything," said task force chairman Dr. Ned Calonge. "This is a recommendation that says there are things that work."
Calonge said the panel recognizes that most pediatricians are not equipped to offer the necessary kind of treatment, and that it may be hard to find, or afford, places that do. The recommendations merely highlight scientific evidence showing what type of programs work -- "not whether or not those services are currently available," he said.
The new advice, published online in the journal Pediatrics, could serve as a template for creating obesity programs. It also might remove one important cost barrier: Calonge said insurers will no longer be able to argue that they won't provide coverage because treatment programs don't work.
Evidence the panel evaluated shows intensive treatment can help children lose several pounds -- enough for obese kids to drop into the "overweight" category, making them less prone to diabetes and other health problems. The treatment requires appointments at least once or twice a week for six months or more.
The recommendations follow government reports last week that showed obesity rates in kids and adults have held steady for about five years. Almost one-third of kids are at least overweight; about 17 percent are obese.
The task force is the same group of government-appointed but independent experts whose new mammogram advice startled many women in November. That guidance -- that most women don't need routine mammograms until age 50 -- is at odds with the American Cancer Society and several doctor groups.
In this case, the task force advice mirrors that of the American Academy of Pediatrics. Many pediatricians already measure their young patients' height, weight and body mass index at yearly checkups.
Task force recommendations in 2005 said there wasn't enough evidence to encourage routine obesity screening and treatment. The update is based on a review of 20 studies, most published since 2005, involving more than 1,000 children.