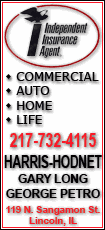 In a game that saw a balanced scoring attack from the Railers, junior Nathaniel Smith led four scorers in double figures with a career-high 18 points.
It was the second time this season Lincoln has had four players with 10 or more. The other time was a 59-45 win over Glenwood in mid-December. Smith's career-best night also included leading the team in assists (6), steals (5), and tying Ben Brackney for the top spot in rebounds with three.
Who knows? There might even be a rumor that Smith was working the concession stand at halftime.
Speaking of halftime, with all the solid things Smith did on Saturday night, he had as many points as I did at intermission. (If you think it a number other than zero, you might want to see someone about that.)
All of Smith's points came during a second-half explosion where the Railers outscored Lake Park 34-17, including a classic third quarter of defense turning into offense where Lincoln outscored their opponents 17-2.

The start of the game was not as comfortable as the second half. Junior Jordan Nelson's 3 got the scoring started, but a quick 8-0 run from the Lancers put them up by five.
Not especially known for their outside shooting coming into the game, Lake Park took advantage of openings in the Lincoln defense on the perimeter as three of their first four baskets came from beyond the arc.
A credit to the players on the floor and the coaching staff, the Lancers made only one more 3 the entire game, and that was late in the fourth quarter.

"I thought we gave them some early looks," coach Neil Alexander commented, "but we did a good job locating their shooters. They were able to hurt us late by getting the ball inside, but we took away the outside early."

Threes were falling for Lincoln as well in the first quarter. All five field goals came from 3-point range, including three from Nelson and one each from Brackney and Brant Coyne. Nelson's final 3 put Lincoln up by one heading into the second quarter at 15-14.

The Lancers were able to hang with the hosts until midway through the second quarter. Lake Park took their last lead at 21-20 on a basket and free throw from Dominique Spencer, who had a game-high 17 points for Lake Park. Nelson's fourth 3 of the game gave Lincoln the lead back at 23-21 and the Railers took a 29-24 lead into halftime.

The second half was dominated by Lincoln and, more specifically, Smith. Smith scored the first five points of the quarter for Lincoln. In that stretch, Lake Park trailed 31-26.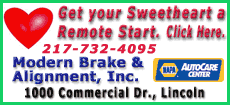 From that point on, the Railers went on a 15-0 run to lead by 20 at the end of the quarter, thanks in large part to Smith. In most games, it's the Railers' two leading scorers, Nelson and Brackney, who benefit greatly from Smith's unselfishness to find the better shot. Saturday night, that hard work was reciprocated as his teammates kept feeding the hot hand.

The fourth quarter was even, although a season-long weakness of the Railer defense was attacked early and often in the quarter. Spencer scored eight of his points on easy baskets inside in a similar fashion as Southeast's Mike Chandler did earlier in the month.
Smith scored all the Lincoln field goals in the quarter while the rest of the points came from the free-throw line. On the night, the Railers were perfect on 15 attempts, raising their team season percentage to 78.4 percent.

Along with Smith's 18, Nelson finished with 17, Brackney added 14, and Coyne scored 12. Reuben Bowlby added the other two on a second-quarter basket, thanks to a nice interior pass from, you guessed it, Smith.

A lot of attention goes to Nelson and Brackney, but the coaching staff is very aware of what each player brings to the floor and how important they are to the team.
Along with Smith's performance, coach Alexander was very pleased with the play of Coyne. "He just gives us another option and he's capable of stepping out and hitting the 3," Alexander said. "When he does that, his man has to come out, and that just helps his teammates by opening up the lane."

Alexander also noted that the upcoming week of games is probably the favorite part of the schedule for the players since "they don't have time to practice, just play." Looking at the schedule, it would be easy to say this should be an easy week for the Railers.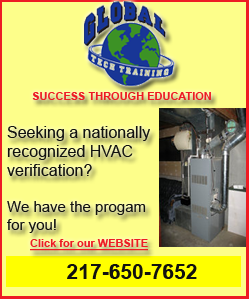 However, Jacksonville (the opponent on Monday) is playing much better, Glenwood is never easy to play at home, and Highland is an unknown, although the coaching staff will be able to watch them play three games before the Lincoln matchup on Saturday afternoon.
The Railers should come away with three conference wins this week, but cannot afford any more losses. With Springfield involved in this week's city tournament, all Lincoln can do is worry about the games at Chatham. If all goes according to plan, the matchup on the Jan. 29 between the Railers and Senators is shaping up to be a classic, with the conference potentially being on the line.

As always, you can follow the latest on the Railers here at www.lincolndailynews.com.
___
LINCOLN (63)

Smith 7-10 2-2 18, Nelson 5-10 2-2 17, Brackney 3-12 7-7 14, Coyne 3-4 4-4 12, Bowlby 1-1 0-0 2, Kirby 0-2 0-0 0, Gesner 0-0 0-0 0, Olson 0-0 0-0 0, Turner 0-0 0-0 0, Miller 0-1 0-0 0, Green 0-0 0-0 0. Team 19-40 15-15 63. 3-point FG 10-24 (Nelson 5-8, Coyne 2-3, Smith 2-5, Brackney 1-5, Miller 0-1, Kirby 0-2). Rebounds 16 (Smith, Brackney 3), assists 13 (Smith 6), steals 11 (Smith 5), turnovers 12.

Lake Park (41)

Spencer 7 3-3 17, Phelan 3 0-0 9, Drufke 2 0-0 5, Hansen 1 0-0 2, Whetsel 1 0-0 2, Spejcher 1 0-0 2, Jenkins 1 0-0 2, Cooper 0 2-4 2, Calhoun 0 0-0 0, Zanghi 0 0-0 0, Marroquin 0 0-0 0, Weber 0 0-0 0, Pietanza 0 0-0 0. Team 16-32 5-7 41. 3-point FG 4 (Phelan 3, Drufke). Rebounds 22, assists 6, steals 5, turnovers 22.

Lake Park 14-10-2-15
Lincoln 15-14-17-17

Other notes:

"Good job" to all the young ladies involved with the halftime performance. Thanks to the Railettes for sponsoring the event and working with the youth for their moment in the spotlight on the floor at Roy S. Anderson.

Before the game, coach Neil Alexander was presented with a plaque commemorating his 600th win as well as the game ball from the game Jan. 8 at Lanphier. Jordan Nelson was recognized for becoming the 16th Railer in history to top the 1,000-point mark.

With 1,023 points, Nelson is 15th all-time in scoring. Nelson is five points behind Dave Cadwallader and 11 from tying Donny Aeilts for 13th.

Jordan Nelson has moved into fourth all-time with 186 3s made, passing current assistant coach John Harmsen (185). Jason Osborn sits in third with 200.

Ben Brackney is moving up the 3-point list as well. The senior is tied with Josh Komnick for seventh with 134 made.

The Railers have four players with career free-throw percentages at 80 percent or better -- Coyne 86, Nelson 85, Brackney 80, Smith 80.

For the second game in a row, the Railers scored 17 points in both the third and fourth quarter.
[Special report by JEFF BENJAMIN]