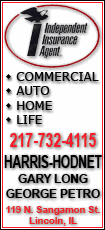 Review by
Richard Sumrall
Today's job market has never been more competitive. Anyone seeking employment must compete with a growing American labor force and worker competition from foreign countries. This places a premium on the earliest start to a child's education.
In their new book, "What Your Preschooler Needs to Know," authors E.D. Hirsch Jr. and Linda Bevilacqua dispel the myth that "teaching pre-literacy and pre-math skills to preschoolers is unnatural, premature and developmentally inappropriate." Their book is designed to help parents select read-aloud opportunities for their children to stimulate their natural inquisitiveness and curiosity. This participation between parent and child gives the preschoolers "the fundamentals they need to prepare for a happy, productive time in school -- and for the rest of their lives."
Let's take a look at the book's six chapters and some of the read-aloud examples.
Poems
Poems are a perfect way to begin establishing the read-aloud experience with a preschooler. They are fun to read, are composed with formal written language, and contain a wonderful rhythm and musical combination. Learning to recite poems like "Rain, Rain Go Away" or "Pat-A-Cake" helps develop a child's memory skills and encourage activities like acting out or fingerplay.
Songs
Children love to sing. As the authors point out, singing is an effective form of communication and an outlet for creativity and emotion. Listening to music improves a child's sense of hearing and nurtures their mathematical skills through the song's rhythms and harmonies. Best of all, music inspires movement, motion and physical activity. These inspirations are evident in songs like "Pop Goes the Weasel, "A-Tisket, A-Tasket" and "I'm a Little Teapot."
Stories
According to the authors, the one thing parents can do to give their child a better chance in school is to read with them every day. A regular story time in the household is a retreat for parent and child that enriches the learning process and promotes thinking and talking. Stories like "The Three Little Pigs," "Why Flies Buzz" and "The Lion and the Mouse" are more than a mundane "sit and listen" experience; they actually serve as a "dynamic dialogue between you and your child."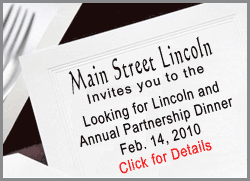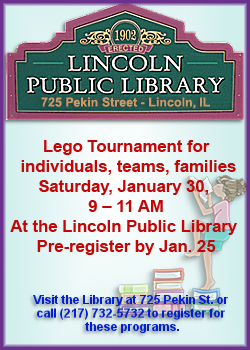 History
One of the best ways to broaden a preschooler's knowledge of the world is through lessons on history. Nonfiction read-alouds on historical figures or events help the child better understand concepts, beliefs and ideals. Historical stories such as "Abraham Lincoln, Log Cabin President" or "Martin Luther King Jr., A Man of Peace" are different from poems or songs in that they should be shared but not necessarily memorized. The goal here is to "grasp the idea that real people lived in times gone by."
Science
Exercising cognitive abilities improves a child's listening, looking, thinking and motion skills. Improving these skills can be accelerated through an appreciation for the learning value of science. The authors stress: "Science means learning about the world. … That learning begins with casual experiences and observations." Scientific investigation is at its best when it demonstrates the objective of education -- talking about a topic, writing down the child's comments and questions, and beginning the investigation. As a guide for parents, the authors have chosen six elements found in the scientific world -- animals, humans, plants, water, light and air.
Art
Art is a primary outlet for creative expression in children. The interaction between the materials (paints, markers, clay, etc.) and their motor skills encourages an appreciation for objects and images of beauty, meaning and purpose. Parents can use the book's selection of well-known works of art to read aloud and study their themes, imagery, colors and shapes. Paintings such as Emile Munier's "The New Pets" offer a myriad of instructional possibilities: What is happening in the painting? Do these children look like people you know? Why are they different? Other examples of art, such as Edgar Degas' sculpture "The Little Dancer," teach the child that art is created through many mediums. The same is also true with "Senecio," Paul Klee's abstract of the human face. The point is to pique the child's interest in self-expression through artistic means.
"What Your Preschooler Needs to Know" is an excellent choice to help prepare preschool children for kindergarten and the first years of elementary school. This book is recommended to every parent of a preschool child.
[Text from file received from Richard Sumrall, Lincoln Public Library District]