3rd annual 'Woodchopper's Ball' in Elkhart on Jan. 30

Send a link to a friend
[February 04, 2010] ELKHART -- If cabin fever is your illness... this will fix it! It's time to sharpen your chain saws and fire up your splitters... yup, it's time for the wood chopping to begin. Please meet at the Elkhart Village Hall parking lot at 9 a.m. on Jan. 30. That is the newly rescheduled date as conditions are too wet and muddy to have the event this Saturday, Jan. 23, which was the original date.
Object: to help anyone in the community who needs to have downed trees or limbs cut up or split for firewood. Please call the number below if you have a tree down and would like it to be cut up or split for firewood.

If you know of someone who is in need of firewood and can no longer participate, please call the number below. The group would be glad to donate some wood. For everyone else who is willing to work and needs wood to burn... there is plenty.
This is a great get-together for all, and if you are willing to help out with log splitters, chain saws, trucks, trailers or muscle, please call and check in with the number below. All ages are welcome, safety is stressed, and both women and children who are not proficient with chain saws can help in areas that are not dangerous. Wear appropriate clothing for the day. Work gloves are recommended.
At noon, chili for the workers will be provided at the Village Hall. Anyone willing help out with the lunch, such as by providing cookies, would be welcome.
Chain saw carver Bill Hall will do a carving demonstration from 11 a.m. to 2 p.m. The Sangamon County Woodcarvers will do demonstrations and have items for sale at Horsefeathers from 10 a.m. to 4 p.m.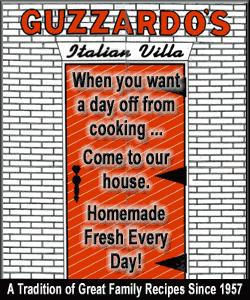 At the end of the day everyone is invited to the Elkhart Christian Church for dinner from 4:30 to 7:30 p.m. Pulled pork and drinks will be provided. Participants are asked to bring a dish to pass, but lumberjacks are not expected to bring anything but themselves.
Bill Cosby and his group have been invited to play after the meal and would welcome area musicians to join in.
Soooo..., rosin the bow and sharpen the saw. It's time to have a January thaw.
Please call 217-947-2238 with questions or to sign up. If weather is uncooperative, the event will be postponed. If unsure about the weather that morning, call 217-899-2238.
[Text from file received from Abraham Lincoln Tourism Bureau of Logan County]