Though the athletic 34-year-old called his doctor's office repeatedly, he couldn't get an appointment. So he did what many desperate patients do: He went to the hospital for a non-emergency.
A new California regulation that takes effect next year could prevent such a wait by requiring health maintenance organizations' primary care doctors to see patients within two days for urgent needs and within 10 days for less pressing woes.
The regulation makes California the first in the country to limit waits for doctor visits, and is the hard-fought result of the passage of 2002 legislation.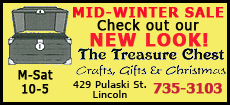 Now a California resident, Benz said it usually takes two or three days to go through his HMO to see Dr. Daniel Stone at Cedars-Sinai Medical Center for injuries.
"Prior to that, it was hit or miss," Benz said.
The state regulation will be implemented Jan. 17, 2011, and apply to 21 million health maintenance organization policyholders, said Cindy Ehnes, director of the state Department of Managed Health Care.
"What good is health coverage if you can't find a doctor providing services? Or have to drive a really long distance to get that care?" Ehnes asked Wednesday at a news conference.
The new rule, first sponsored by consumer group Health Access California, faced substantial resistance from health plans, doctors, medical groups and hospitals, said Anthony Wright, the group's executive director.
"Everyone is smiling today, but it took eight years because it wasn't easy," Wright said. "These groundbreaking consumer protections are a victory because wait times are some of the most common complaints."
Wright noted that the rules will empower consumers to know when a wait is too long.
He said the lack of timely access has been a telltale of other inadequacies, like provider networks that are too small to serve the number of policy holders HMOs are collecting fees from.
The regulation underwent three rounds of public hearings and drawn-out negotiations prior to this week's announcement.
An insurance industry trade group, the California Association of Health Plans, said the 39 public and private health care plans it represents support the new rule, but many are already in compliance.
"Health plans already have a duty to provide timely access and care to their patients, but these regulations codify that," said Patrick Johnston the trade group's president and CEO.
Some gaps in networks could be helped by technological advances like telemedicine and shared electronic health records, or improved surveys of enrollees, Johnston said.