The Miss Illinois County Fair Queen Pageant was held at the Crowne Plaza in Springfield as part of the 100th annual convention of the Illinois Association of Agricultural Fairs.

The new Illinois county fair queen will reign over the 2010 Illinois State Fair, Aug. 13-22, and the DuQuoin State Fair, Aug. 28-Sept. 6.

"I want to congratulate Ms. Freeman on being crowned the 2010 queen, and I look forward to working with her this year," Jennings said. "I also want to congratulate the other individuals who participated in this year's pageant, as they are all intelligent, talented young ladies who have represented their counties well."
Haley is the daughter of Zach and Lori Freeman of Athens. She attends Bradley University, where she plans to pursue a doctorate in physical therapy to work with disabled children.
"Being crowned Miss Illinois County Fair tonight means the absolute world to me," Freeman said. "I have been waiting for this moment since I was 11 years old and was crowned Jr. Miss."
The judges selected Miss Macoupin County Fair, Courtney Ostendorf of Gillespie, as first runner-up. Miss Morgan County Fair, Alyssa Jackson of Jacksonville, was named second runner-up. The remaining nine finalists were Miss Iroquois County Fair, Holly Rosenberger of Champaign; Miss Lake County Fair, Hannah Black of Vernon Hills; Miss Macon County Fair, Adrianne Mandrell of Forsyth; Miss Marion County Fair, Taylor Purcell of Alma; Miss Moultrie-Douglas County Fair, Emily Romine of Arcola; Miss Perry County Fair, Chelsea Crough of Tamaroa; Miss Pike County Fair, Kaytlin Vinyard of Griggsville; Miss Piatt County Fair, Brooke Morris of Monticello; and Miss White County Fair, Celeste Scarlett of Grayville.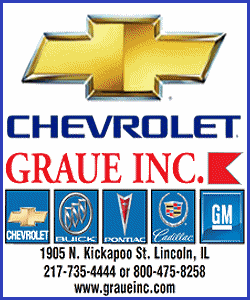 Non-finalist competition awards were presented to Miss Champaign County Fair, Alexandra Forrest from Savoy, for best in the interview competition; Miss Logan County Fair, Emily Berglin from Lincoln, for best stage presence; and Miss Okawville Fair, Holly Weathers from Nashville, for best beauty and physique.
The Ruby Crum Memorial Award for charm and enthusiasm, known as the "Spark Plug Award," was presented to Miss Montgomery County Fair, Sara Crocks of Litchfield. Crocks also received the Best Non-finalist in Communication Skills Competition Award.
A total of 68 contestants participated in 51st anniversary of the pageant.
[Text from Illinois Department of Agriculture file]
From the LDN archives