Raucous comedy 'Fuddy Meers' opens this weekend at Lincoln College

Send a link to a friend
[February 04, 2010] "Fuddy Meers," a raucous comedy being staged by the Lincoln College Fine Arts division, is a sure way to shake off the winter blues. The production at the Johnston Center runs for two weekends only, Jan. 22-24 and Jan. 29-31. Showtimes are 7:30 p.m. for the Friday and Saturday performances and 2 p.m. for the Sunday matinees.
Audiences are in for a delight as hilarity ensues when an amnesic woman, with the help of a blind, deaf and limping man, a gibberish-speaking stroke victim and a man toting a puppet try to work their way out of one mess after another. This enjoyable farce was described by The New York Times as a "dark, sweet and thoroughly engaging comedy."

"Fuddy Meers" tells the story of Claire, who suffers from a rare form of psychogenic amnesia that erases her memory whenever she goes to sleep.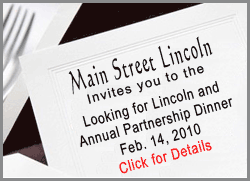 The story unfolds when one morning, like every other morning, her memory is a blank slate. Her chipper husband comes in with a cup of coffee, explains her condition, hands her a book filled with all sorts of essential information and then disappears into the shower. A limping, lisping, half-blind/half-deaf man wearing a ski mask pops out from under her bed, claiming to be her brother and that he's come to save her.
Claire's daily lifeline -- the info book -- is quickly discarded, and she's hustled off to the country home of her mother, a recent stroke victim whose speech has been reduced to utter gibberish. Claire's journey gets even more complicated when a dimwitted thug with a foul-mouthed hand puppet pops up at a window, and her driven husband and perpetually stoned son show up with a claustrophobic female cop they've kidnapped. Every twist and turn in this funhouse plot bring Claire closer to revealing her past life and everything she thought she'd forgotten.
It's one harrowing and hilarious turn after another on this roller coaster ride of a day when an amnesiac tries to decipher her fractured life. This poignant and brutal comedy traces one woman's attempt to regain her memory while surrounded by a curio cabinet of alarmingly bizarre characters.
"Fuddy Meers" was written by David Lindsay-Abairs. The LC production is directed by Chris Gray, Fine Arts chair, and designed by Martin Holden, assistant theater professor. Student designers are Mikel Frost, handling sound; Aimee Henderson, lights; and Tinesheia Howard, props.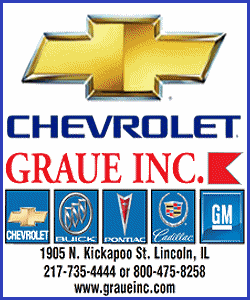 Performers in the talented cast are:
Claire: Alex Williams of Lincoln and Alexanderia Reed of Chicago.

The Limping Man: Craig Noort of Lansing.

Millet and Hinky-Binky, his Puppet: Zach Williams of Danvers.

Richard: Kenneth James of Decatur and Neiko Boyd of Chicago.

Heidi: Morgan Walton-McNeal of Calumet City.

Kenny: Cody Follis of Lincoln.

Gertie: Cassie Ellwing of Mundelein.
Reservations are recommended and can be made by calling 217-732-3155, ext. 280. Ticket prices are $7 for adults and $5 for seniors and students with valid ID.
This production and cast will compete in the American College Theatre Festival competition. An ACTF respondent will adjudicate the production and the acting and provide feedback to the cast and crew. Student actors will then be eligible for nomination to the Irene Ryan Acting Competition, which is held annually at the prestigious Lincoln Center for Performing Arts in Washington, D.C.
More information on the Lincoln College Fine Arts division is available on the college's Web site at http://www.lincolncollege.edu/fine_arts/
theatre.htm#sneakpeak.
[Text from file received from Lincoln College]