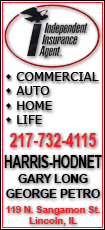 Ryan boasted all season that his defense was a force to be reckoned with and deserved its No. 1 ranking. But this time, Ryan -- who boldly declared the Jets to be Super Bowl favorites before the playoffs -- could only eat his words.
Manning picked apart the Jets' defense, which also had the top unit against the pass, throwing for 377 yards and three touchdowns.
Despite their lofty ranking during the regular season, Ryan and the Jets were irritated by suggestions they weren't a big-time defense.
Their performance Sunday proved why.
While many worried about how rookie Mark Sanchez would handle himself in this type of big game, he was the least of the Jets' worries.
He threw two first-half touchdown passes to give the Jets a 17-13 lead and was 30 minutes from becoming the first rookie quarterback to play in the Super Bowl.
Then, the defense -- Ryan's bread and butter -- failed to get the Jets to Miami.
It wasn't the first time the Jets' defense couldn't come through. It blew late leads in games against Miami, Jacksonville and Atlanta and earned a reputation for not being able to come up with big stops.
Ryan was confident all week, saying his team would be the most loose AFC championship squad anyone would ever see. It turned out the defense was way too loose against Manning & Co.