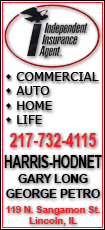 This game could have been a letdown or a loss of focus while awaiting the Senators and their visit to Lincoln.
Well, Railer fans, no worries, as the Railers were ready for the mid-afternoon contest with Highland and came away with the title at the Meijer Winter Classic, thanks to a 65-47 win over the Bulldogs.
Highland was able to stay in the contest early, thanks to physical play and good inside play. The easy baskets were a product of getting the ball past the front line of the Railer zone, an area that, despite the win, coach Neil Alexander was not satisfied with.
"I don't know if it was the afternoon game or what, but we allowed too much dribble penetration," Alexander said. "When teams beat us with dribble penetration, they really give us a lot of trouble. Luckily, today, we just had better offensive players." Than they did.
Three players hit double figures for Lincoln, including a very quiet team-leading 26 points from junior Jordan Nelson. Nelson scored 19 of his points in the second half.
Junior Nathaniel Smith was key during a 15-5 run in the second quarter when he scored nine of his career-high 21 points. Smith's output bumps his season average to 10 points a contest, giving the Railers three who are scoring in double figures. The other is tournament MVP Ben Brackney.
Brackney scored only 12 on the day, but his overall play Saturday and throughout the week was key to the Railers going 4-0 in the Classic.
The Bulldogs' last lead was at 6-4. From there, Lincoln (19-2) went on an 11-0 run before giving up a basket at the end of the quarter to lead 15-9.
As noted earlier, Smith's dominance in the second quarter helped the Railers extend their lead to as much as 16 in the first half, at 30-14. Smith was able to slice his way through the defense and down the lane for what amounted to simple layups.
With the halftime lead at 30-16, Lincoln saw Highland (10-8) score four in a row after Brant Coyne's jump hook shot in the lane to start the third quarter. Being down 12 was as close as Highland would get.
With the exception of baskets by Smith and Brackney, the scoring the rest of the quarter belonged to Nelson. The junior hit from outside, pull-up jumpers in the lane and drives to the basket to score 12 of his team-high 26 points.
By the end of the third quarter, the only thing in doubt was the final score as the Railers headed to the fourth up 48-31.
The fourth quarter was a dual attack of Smith and Nelson. They combined to score 13 of the team's 17 points.
For the most part, this was a game Lincoln easily won, but it was also a game they could have lost had their focus been elsewhere. Thanks to the best coaching staff in the state, that was not going to happen.
All but two players got into the contest, and the Railers raised the championship trophy thanks to a 65-47 win.
As mentioned, Brackney was named tournament MVP and was joined on the all-tournament team by Nelson and Smith. Brandon Miller was the only non-starter to score, as he added a late layup.
Now the attention can turn to Springfield. With both teams tied atop the conference, Friday's matchup could go a long way in deciding which team calls themselves CS8 champions.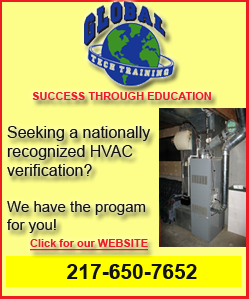 "We hope we have our sixth man out there," Alexander said. "Springfield is tough, so we're really going to need our fans out there."
So, if you're not doing anything Friday night, make sure you get out to Roy S. Anderson for a matchup of state-ranked teams battling for first place in the conference. If you can't make it out there, you can read all about it Saturday here at http://www.lincolndailynews.com/.
___
LINCOLN (65)
Nelson 11 0-0 26, Smith 10 0-0 21, Brackney 4 2-2 12, Coyne 1 0-0 2, Miller 1 0-0 2, Kirby 0 0-0 0, Van Hook 0 0-0 0, Gesner 0 0-0 0, Olson 0 0-0 0, Turner 0 0-0 0, Bowlby 0 0-0 0, Green 0 0-0 0. Team 28 2-2 65. 3-point field goals 7 (Nelson 4, Brackney 2, Smith).
Highland (47)
Donaldson 20, Haberer 10, Reutiman 10, Buehne 2, Range 2, Sparlin 2, Ammann 1.
Lincoln 15-15-18-17
Highland 9-7-15-16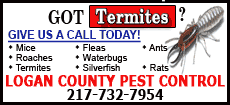 Other notes:
Lincoln is now 33-5 in the eight years of the Classic.

Jordan Nelson is 15 points away from 1,100 in his career and only two 3s away from 200.

The answer to Saturday's trivia question is 13. There have been 13 different Railers in the previous seven Classics to be named to the all-tournament team. With this year's team, Ben Brackney becomes the first Railer to be named to the team on three occasions.