A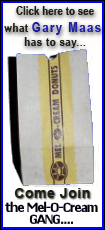 ldrich dominated Missouri inside with 12 points, 16 rebounds and seven blocked shots, helping No. 2 Kansas run over the rival Tigers 84-65 Monday night.
"Over the last few games, I'm starting to get back into the groove where I was last year," said Aldrich, who tied Danny Manning for fifth on KU's all-time list with 200 blocks. "I'm just having fun again."
Kansas (19-1, 5-0 Big 12) dominated inside and hounded Missouri defensively to turn the Border Showdown into a beatdown.
Marcus Morris scored 11 of his 17 points to help Kansas build a 20-point lead by halftime and twin brother Markieff Morris grabbed 11 rebounds for the Jayhawks, who haven't lost to Missouri at home since 1999. Tyrel Reed was 4 for 4 from 3-point range and had a career-high 14 points to help extend the nation's longest home winning streak to 54 games.
The rout started with Aldrich.
The junior has steadily gotten better with each game since his grandmother, Ann, died in Minnesota on Jan. 15. He had 10 points while still grieving against Baylor, then a double-double in a convincing road win over Iowa State on Saturday.
Against Missouri, the athletic 6-foot-10 center used his ptredtactyl-like wing span to score at the rim and harass Missouri all night. He was seemingly everywhere in the first half, grabbing 12 rebounds -- most in a half for KU since Wayne Simien in 2003 -- blocking five shots, and even wiping up his sweat from the floor after diving for a loose ball.
"He's got a freer mind now," Kansas coach Bill Self said. "Cole never lets anyone know what's going on. When he plays well, he plays poorly, whatever it is you can't tell by looking at his face. He kind of keeps everything inside and he's had a lot of things weighing on him. I think he's had a little bit of a release the past week or so."
The Tigers (15-5, 3-2) needed a good shooting night to end a 10-game losing streak in Lawrence and didn't get it. Missouri had trouble getting shots off inside against Aldrich and couldn't hit from the outside, either, shooting 28 percent.
Justin Safford had 19 points to lead the Tigers, who got 17 combined points from leading scorers Kim English, Marcus Denmon and Laurence Bowers.
Surprisingly, even defense was a problem for Missouri.
The Tigers haven't consistently gotten "The Fastest 40 Minutes of Basketball" revved up this season, ramping up their frenetic pressure only in spurts. Been more like "The Fastest 30-to-32 Minutes in Basketball."
Against Kansas, it was about 4.
Even in turning it over 23 times, the Jayhawks made Missouri's press seem almost at a standstill, whipping passes up the court for layups and dunks on the way to shooting 49 percent. Kansas had its way inside, too, outscoring Missouri 36-18 in the paint, grabbing 28 more rebounds and scoring 17 points off 18 offensive boards.
"You create some turnovers but at the same time you have to put the ball in the hole," Missouri coach Mike Anderson said. "If you're on the road, you have to put the ball in the hole. We didn't do that tonight."
The Jayhawks were clearly ready for the start of their rivalry week, which concludes Saturday at Kansas State.