Few appreciated that more than Bloomsburg coach Danny Hale, who took a chance on Evans out of high school without Evans having played a down during his senior year.

"I think it's something special for a guy down there in New Orleans who's willing to give up that weekend to fly up here to upstate Pennsylvania in the cold and wet," Hale said. "He really is a special guy -- pretty humble, a hard worker and a great kid. When he was here it was five years of just doing what you tell him."

Since being drafted out of Bloomsburg in the fourth round in 2006, Evans has started every game at right guard for the New Orleans Saints. Had he not been playing so well lately, he might be suiting up for his first Pro Bowl this weekend. Instead, he'll take the field for the Super Bowl a week later.
"It's not a bad reason to miss the Pro Bowl," Evans said, chuckling.
During last weekend's NFC championship game, Evans helped clear a path on both of running back Pierre Thomas' touchdowns in the Saints' 31-28 triumph over Minnesota.
On Thomas' 38-yard score on a screen, the 6-foot-4, 318-pound Evans motored up field to cut off defensive back Benny Sapp's path to the ball. Sapp fell as he tried to avoid running into Evans, who has been known to put defenders on their backs. Evans then quickly pivoted right and delivered a glancing blow to linebacker Chad Greenway, who was trying to track down Thomas from behind.
Back in Bloomsburg, Hale was watching, delighted but not surprised.
"I'm seeing the same things he's doing at the NFL that he did at this level," Hale said by phone Tuesday. "He doesn't even have to make contact. He's there and (defenders) are going to vacate. He's hustling to get downfield and get another block."
Thomas scored on a 9-yard run in the second half by cutting back behind Evans' block on defensive tackle Pat Williams, whom Evans shoved several yards off the line of scrimmage before knocking him down.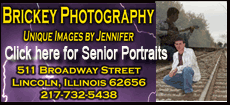 In Philadelphia, former Bloomsburg running back Jamar Brittingham had an idea of what Thomas saw on that run.
"I can remember running to his side and there would be a humongous hole," said Brittingham, who rushed for 2,260 yards and 32 touchdowns in 2005, with Evans blocking for him.
Evans had hopes of playing major college football when he was a high school junior in Philadelphia. Letters arrived from Maryland, Virginia Tech, Vanderbilt and others. Then while playing pickup basketball the following summer, he broke his leg and could not play football as a senior.
Bloomsburg found out about him while recruiting his Frankford High School teammate, Sean Williams, who persuaded coaches to meet Evans.
"He just came off extremely well in the personal visit -- a very good high school student, top 10 percent in his class," Hale recalled. "We just took a chance."