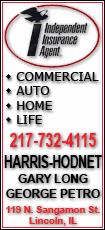 Mason scored 18 points and Balbay had 13, helping the Longhorns bounce back from losses at Kansas State and Connecticut last week that cost them the nation's top ranking.
Mason and Balbay went into the game averaging just more than seven points between them. But with defenses concentrating on stopping Damion James and Dexter Pittman down low, the Texas guards finally took advantage of the space given to them to knock down shots.
James had 28 points and 13 rebounds for the Longhorns (18-2, 4-1 Big 12) to set the Big 12 record for career double-doubles with 48.
John Roberson scored 27 points for Texas Tech (14-6, 2-4).
Texas reached No. 1 for the first time in school history before losing two in a row last week. It took the two players least likely to score to provide the offensive punch the Longhorns needed to end the brief skid.
Mason was the catalyst for the Longhorns in the first half with 13 points on 6-of-8 shooting. Lightly regarded as a shooter, the senior made the most of extra room the Red Raiders were giving him with a 3-pointer, short jumpers and drives to the basket.
Balbay, a tough defender who is usually better suited to driving and passing, also found a seldom-seen shooting touch with his mid-range jumper.
Mason and Balbay combined to go 13 of 20 from the floor. They also handed out 12 of Texas' 15 assists.
Even with those two scoring, the Red Raiders built an early lead. Texas Tech made eight 3-pointers in the first half -- the most Texas had allowed in a game all season -- and led 50-42 when Nick Okorie hit from long range. Roberson made four 3-pointers in the half.
Texas cut the lead to 50-47 by halftime behind a 3-pointer by Jordan Hamilton and Pittman's tip at the buzzer.