Education Task Force to hold informational breakfast July 29

Send a link to a friend
[July 13, 2010] The Education Task Force of the Healthy Communities Partnership is hosting an informational breakfast on July 29 to inform interested community members and businesses and promote its activities.
The current objectives of the task force are to increase high school graduation rates in Logan County and to decrease truancy rates in the county. Truancy rates in Logan County schools are higher than the state's average, and in Lincoln approximately 1 in 25 teens, or 4 percent, do not graduate with their class. (See task force Web page.)

Far too many young people in Logan County and across the nation are dropping out of school, leaving their future and that of our community at risk. We need to come together as a community like never before to provide the necessary support to help our youth graduate from high school, so they are prepared for college and have the necessary skills to succeed in life.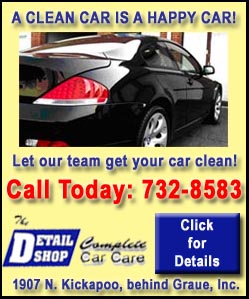 Experts agree that the well-being and prosperity of our community and the nation are dependent upon an educated work force. In 2010, two-thirds of all jobs will require postsecondary instruction. Yet today, millions enter the work force lacking even basic skills for success. Young people who drop out are more likely to be incarcerated, rely on public programs and social services, and go without health insurance than those who graduate from high school. Experts estimate that dropouts from the class of 2006-07 will cost the U.S. more than $329 billion in lost wages, taxes and productivity over their lifetimes. It is said that 75 percent of high school graduates leave their community, while 85 percent of dropouts stay and negatively impact the economy. For instance, if the students who dropped out of the class of 2007 had graduated, the nation's economy would have benefited from an additional $329 billion in income over their lifetimes.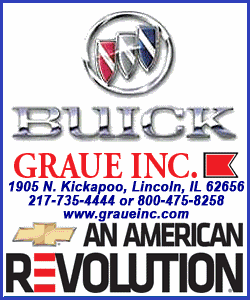 The Healthy Communities Partnership has been striving to improve the health and quality of life for the residents of Logan County since 1998, in order to "create the healthiest community in America."
Join the Education Task Force at 8:30 a.m. on July 29 in Conference Room A at Abraham Lincoln Memorial Hospital to learn how you can help. To RSVP, please contact Kristi Lessen, director of the Healthy Communities Partnership, at 217-732-5066 or e-mail education@healthycommunitiespartnership.org.
[Text from file received from Healthy Communities Partnership]