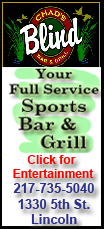 And he revolutionized the game with his decisions to start a television network and a catering company, and a huge equipment supply contract.
"Regardless of what one's personal opinion is, and obviously he was a close friend, his impact was historical," agent Tom Reich said Wednesday, a day after the colorful and controversial owner died of a heart attack at age 80.
"There are many aspects of the system that wouldn't exist without what he was able to do with the Yankees, not only as a team but as a brand and a business conglomerate. And that changed the financial topography of the game."
Steinbrenner headed a group that bought the Yankees in January 1973 for $8.7 million net and turned it into a large business valued at $1.6 billion by Forbes.
Since his health began to decline after the 2003 season, power shifted to Steinbrenner's children and the team's management.
Hal Steinbrenner, the younger son, became managing general partner in November 2008. Hal runs the business for himself, older brother Hank and sisters Jessica and Jennifer.
Team president Randy Levine oversees the finances of the Yankees, the YES Network and Legends Hospitality. Goldman Sachs has interests in the television and food companies, and the Dallas Cowboys co-own the catering business.
Lonn Trost, the team's chief operating officer, is in charge of the franchise's day-to-day business affairs, and general manager Brian Cashman consolidated authority over baseball personnel decisions when he agreed to a three-year contract in December 2005, a deal followed by another agreement in 2008.
In the second season of $1.5 billion new Yankee Stadium, New York has unrivaled resources. The Yankees won their seventh World Series title under Steinbrenner's ownership last season, their first since 2000. A $206 million opening-day payroll was $43 million higher than that of any other team, and the fruits of that spending shows. The Yankees' 56-32 record at the All-Star break is baseball's best, and they placed a high eight players in the All-Star game.
"The team's not for sale," Levine said Wednesday. "The succession had been planned and implemented. Yankees fans can expect the team to be run as it has been based on the vision of the Boss as carried out by his family."
Hal Steinbrenner was at Steinbrenner Field in Tampa, Fla., on Wednesday along with Hank. While at the team's spring training home, they spent time reminiscing about their father.
"The family is doing well," Hank said. "Yesterday was tough. I want to thank everyone for the messages of condolence, especially the fans."
Outside the ballpark, the usual advertisements on the message board were replaced by "George M. Steinbrenner III/We will miss you" and "George M. Steinbrenner III/`The Boss' 1930-2010."