Important dates and times for 2010-2011 LCHS students

Send a link to a friend
[July 22, 2010] The first official day of classes at Lincoln Community High School for the 2010-2011 school year will be Aug. 20. Students are to report to their first-period classes at 8 a.m. that Friday and school will dismiss at 3:12 p.m. Buses will run their routes according to the regular bus schedule.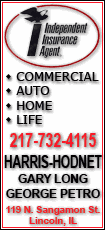 Note: No student living within a mile and a half of the high school will be provided with bus transportation.

All students are to register and pay their fees in the school cafeteria according to the following schedule:

Monday, Aug. 2
Freshmen, 9 a.m.-noon

Seniors, 1-3 p.m.
Tuesday, Aug. 3
Juniors, 9 a.m.-noon

Sophomores, 1-3 p.m.
Wednesday, Aug. 4
Open registration, 1-3 p.m. and 5-7 p.m.
Note: Students not able to register at their scheduled time are to register on Aug. 4, from 1 to 3 p.m. or 5 to 7 p.m.
The state of Illinois requires that all students have a copy of their birth certificate on file at Lincoln Community High School.
Typical registration fees for the 2010-2011 school year are as follows:
Band students must pay an $8 fee for uniform cleaning.
Health occupation students must pay an additional $80.
Driver education students must pay an additional $150.
Students may pay their fees by Visa or MasterCard.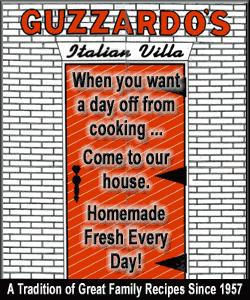 As a service, LCHS will have student accident insurance forms available. Materials may be picked up at registration. Student athletes are reminded that they must have medical insurance coverage or fill out a proof of insurance waiver form prior to beginning practice.
Student lunch prices for the 2010-2011 school year will be $2.20. Lunches will be served beginning on Aug. 20. Breakfast will also be served every day for $1.30. Parents are encouraged to deposit money to cafeteria accounts by the month.
Seniors who achieved all meets or exceeds on the PSAE test taken during the spring of their junior year will have their $25 parking fee waived. All other freshmen, sophomores, juniors and seniors will pay $25 to park in the LCHS parking lot.
[Text from file received from LCHS]