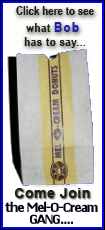 The U.S. Department of Agriculture had maintained that if chicken wasn't flavored artificially or preserved with chemicals, it could carry the word "natural" on the package.
But the agency agreed to take another look at its policy after some producers, politicians and health advocates noted that about one-third of chicken sold in the U.S. was injected with additives that could represent up to 15 percent of the meat's weight, doubling or tripling its sodium content. Some argue that could mislead or potentially harm consumers who must limit their salt intake.
The USDA's Food Safety and Inspection Service plans to issue new proposed rules this fall.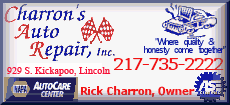 Perdue, the nation's third largest poultry producer, is among those pushing for a change. The company has joined a group called the Truthful Labeling Coalition, which has hired a lobbyist and launched an advertising campaign.
"Our labels say natural or all natural only if there is nothing added," Perdue spokesman Luis Luna said. "Under no circumstances is it acceptable to label poultry that has been enhanced with water or broth or solutions as natural, or all natural."
Such mixtures are injected into poultry to make the meat tastier and more tender.
The two largest chicken processors, Pilgrim's Pride and Tyson Foods, are among those that affix "natural" labels to chicken injected with extra salt and water. Industry experts said the practice has become more common in the past decade.
Tyson spokesman Gary Mickelson said the company sponsored a national study that found most consumer didn't mind those labels if the ingredients added were deemed natural.
Gary Rhodes, a spokesman for Pilgrim's Pride, said the company simply wanted to offer its customers a choice.
"We offer both 100 percent natural enhanced and non-enhanced fresh chicken," Rhodes said. "It really depends on what the customer wants. It's all about choice."
But Bill Mattos, president of the California Poultry Federation, argued that current labeling rules leave consumers confused. He said the industry needs to work harder at being clear about its products.
"With all the talk about food now, all the interest in salt, the chicken industry needs to be very upfront about these issues, and be very truthful," said Mattos.
A buyer perusing the chicken counter at a San Francisco supermarket agreed.
Muembo Muanza, 30, said he read the label and considered the price but never thought to check the salt content when buying fresh chicken.
Most people buying fresh, unprocessed food will assume, like he did, that nothing is added, said Muanza, whose family has a history of high blood pressure, a condition that can be worsened by high salt intake.