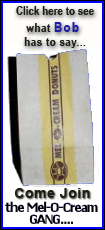 On May 27 the agency's governing board decided to end the program on June 30. The state owes the agency in excess of $120,000.
"With limited corporate assets, it was impossible to keep floating the debt of the program with no end in sight. Ending the program was a very difficult decision for all involved, but the governing board was forced to do what was best for the agency as a whole," said Angela Stoltzenburg, Community Action executive director.
The program has been administered by Community Action for over 20 years. In May, the program served approximately 120 seniors in Logan County with 17 staff.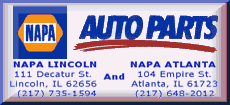 The seniors served by Community Action through the program have been referred to other agencies that provide home-care services. Several of the staff members are entering employment with those agencies or pursuing other educational opportunities.
The agency continues to operate a variety of other programs to serve seniors and low-income individuals in the six-county service area of DeWitt, Fulton, Logan, Mason, Menard and Piatt counties.
[Text from file received from Community Action Partnership of Central Illinois]