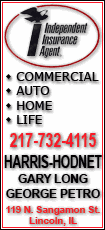 During the day the students attended various workshops to learn how to make smart choices early in their lives to avoid consequences that could adversely affect them the rest of their lives. Discussions about alcohol, drugs, safe driving and more give the youngsters a day worth of information on how to cope with the choices they will be facing in the next few years.

For the keynote address, area sixth- and eighth-graders were also invited to hear Gruen Von Behrens speak about the dangers of tobacco use. As the Hargrove Chapel filled, there was a great deal of noise as students visited. Once Von Behrens began to speak, you could have heard a pin drop.

Gruen, from Stewardson, repeatedly apologized to students if he sometimes was hard to understand. That's because the 27-year-old is an oral cancer survivor who, after using chewing tobacco for only two years, developed oral cancer by the age of 19. Von Behrens has had 34 operations, which have left him without half his tongue, lower teeth, jawbone and neck muscles.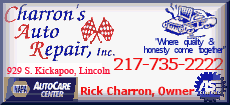 Von Behrens gave the students his entire story, leaving out no details, as he told of the ordeal he has had to face battling cancer from "dipping."
Gruen was just 13 and on a camp-out with friends when one pulled out a can of snuff he'd stolen from his father's dresser drawer.
"I thought, 'Why not?'" Gruen said. "I was 13. I had not a care in the world. So I took a dip. At first it made me kind of sick and real dizzy. Next thing I knew I was addicted."
By age 14 Gruen Von Behrens was seriously hooked on nicotine. At his peak he was consuming more than half a can a day.
Then it happened. At 16 he noticed a small white spot on his tongue, a spot that would gradually start to grow.
Gruen told students how he knew something was gradually eating away at his tongue and said he was slowly beginning to realize that he likely had cancer. He decided to hide it from his mother, a nurse.
He said: "I went into the bathroom and raised my head up. 'Why is this happening to me, God? I'm a good person. Please make this go away.'"
When his mother kept asking why he was slurring his speech, drooling and why food would sometimes fall out of his mouth while he was eating, he'd tell her that it was his wisdom teeth bothering him.
Gruen had to tell the truth when his mother surprised him with a dentist appointment to have his wisdom teeth removed. It was then that he had to tell his mother as well as the dentist he had oral cancer. Gruen said it was obvious as the disease was splitting his tongue.
"I never saw my mother cry so hard in my life," he told the quiet assembly.
Doctors gave him a one in five chance of survival going into his first surgery.
"At 17, you're not supposed to think about life-and-death issues," he said.
Gruen told how bad he felt for his family waiting for him to come out of a 13-hour surgical procedure to remove the cancerous tumor and adjoining tissue. Gruen said the radiation treatments made him lose 70 pounds in just six weeks.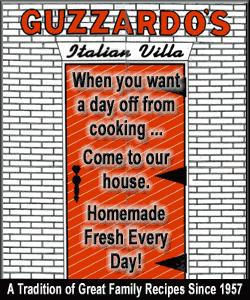 During that time he would also lose the skin on his face, his mouth would become a blistery white mess, and his teeth would rot.
At 19 years old, doctors transplanted three inches of bone from his back to his face to give him a jaw. The transplant lasted two days. Then his body rejected it.
Now, 33 operations later, at age 27, his lower face severely disfigured, his lower teeth and jawbone gone, half his tongue and neck muscle missing, his face patched with skin and muscle from his back, Gruen is on a mission to try to keep other youngsters from making the same mistake he did.
Gruen doesn't shy away from letting people see what has happened to him.
"I'm not wearing a mask. This isn't something I can take off when I want," he told the students.
Gruen is working hard, having traveled to 26 states as a spokesman with the National Spit Tobacco Education Program to correct the false belief that smokeless tobacco is a safe alternative to smoking.
"I wish someone came to me when I was experimenting and using it and I saw how he or she looked and talked," he added. "I used to be good-looking. I was the guy all the girls wanted to date. I was a good baseball player, but I can't play now. Doctors have cut skin from my leg to cover my face wounds and taken muscles from my chest to rebuild the floor of my mouth."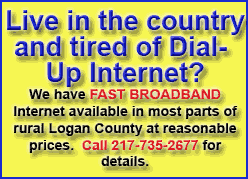 Gruen took a jab at macho, rugged and carefully crafted tobacco advertisements like the ones often seen at rodeos. The tobacco industry touts its spit tobacco products as a "safer alternative to cigarettes," but Gruen will be the first to tell you that just isn't so.
"If I had known then what I know now, I never would have put a dip in my mouth," said Gruen. "Spit tobacco seemed harmless, but it has ruined my life."
[National Spit Tobacco Education Program; LDN staff]