School and athletic physicals offered by HOPE Mobile

Send a link to a friend
[May 04, 2010] It's that time of year again... prom, graduation and summer vacation. The Healthy Communities Partnership wants to let parents know that now is the perfect time to have their children's school or athletic physicals for the upcoming school year.
The HOPE Mobile will offer school and athletic physicals for the 2010-2011 school year for $45. This service will be available any days that the certified family nurse practitioner, Katherine "Kat" Yong, is traveling on the HOPE Mobile -- usually Tuesdays, Wednesdays and Thursdays.

On Tuesdays, the HOPE Mobile is in Chestnut in the morning and Mount Pulaski in the afternoon. On Wednesdays, the unit is in New Holland in the morning and Atlanta in the afternoon. The unit provides services in Elkhart on the first and third Thursday mornings and travels to Middletown on those same afternoons. The second and fourth Thursdays the HOPE Mobile is in Lincoln from 9 a.m. till 3:30 p.m.
Appointments are not required for school or athletic physicals on the HOPE Mobile; however, patients are encouraged to call 217-732-5066 to verify the location before traveling long distances. Immunizations are also available on the mobile unit and do not require an appointment.
The HOPE Mobile staff will offer school and athletic physicals at the Logan County Department of Public Health for five days in August: Aug. 10, 11, 12, 17 and 18. These will be by appointment only and can be scheduled by calling 217-732-5066.
Students and their parents should present their insurance or Medicaid cards at the time of the visit. Applicable co-pays are required at the time of service. If no third-party payor is available, families will be charged the full rate for a school or athletic physical, which varies based on the services provided during the visit.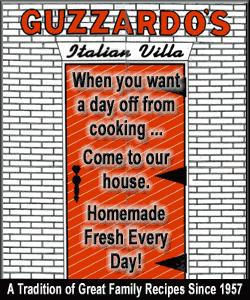 Every student entering preschool, kindergarten, sixth grade, ninth grade and transferring from an out-of-state school is required to have a physical examination. Students entering kindergarten, second grade and sixth grade are required to have a dental exam. The following are requirements for immunizations:

Must show proof of receiving the required DTaP, IPV or OPV, hepatitis B, and HIB series. In addition they must show proof of having received the following after their 1st birthday: one dose MMR, and one dose varicella or official documentation of chickenpox.

Kindergarten:

Must show proof of receiving the required DTaP, IPV or OPV series (with boosters given after the 4th birthday), two doses MMR, and one dose varicella or official documentation of chickenpox.

Fifth grade and up:

Must show proof of receiving the required hepatitis B series.

Ninth grade:

Must show proof of receiving a Td booster.

The HOPE Mobile is a component of the Healthy Communities Partnership, a collaborative organization comprised of dozens of community agencies. It is supported in part by the Abraham Lincoln Healthcare Foundation.

[Text from file received from Healthy Communities Partnership]