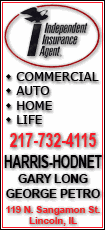 During the Honors Night program, Erich was recognized as September Senior-of-the-Month, received a Top Ten student award, and was recognized as a Prairie State Scholar and an Illinois State Scholar. He received a Rotary Club Scholarship, the Ryman-Fuiten Memorial Scholarship, the David Cates Memorial Scholarship and the DAR Good Citizen Award. Erich was also named the Outstanding Student in Physics and Physical Education and received the Senior Mathematics Award and the Outstanding English IV Award.
A high honor roll student, Erich is active in student council and National Honor Society. He was an award winner in Worldwide Youth in Science and Engineering, advancing as a state qualifier in chemistry. He also participated in Science Olympiad, winning first place in fossils at the state competition at Southern Illinois University in Edwardsville. He has been an active member of the Spirit Squad, Prom Committee, Spanish Club and Yearbook Committee. During high school he has been named Student-of-the-Year in United States History, Chemistry, and Foods and Nutrition.
Erich was elected sophomore class president and currently serves as senior class president. He earned a varsity letter in baseball in both 10th and 11th grades.
In the community Erich is a member of Boy Scouts of America Troop 1122. He is an Eagle Scout and a member of the Order of the Arrow brotherhood. He twice successfully completed Philmont, the high adventure camp in New Mexico, and served as crew leader there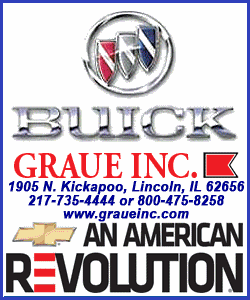 Erich has been employed as a detasseler and also worked in maintenance for the Mount Pulaski school district the last two summers.
Erich plans to attend the University of Illinois.
The Senior-of-the-Year program is sponsored by Johnson's Food Center of Mount Pulaski and Mount Pulaski Pharmacy. The honoree receives a $1,000 savings bond from the sponsors.
[Text from file received from Mount Pulaski High School]